---
The joy of the four seasons is celebrated at Total Food Equipment where Owner Sandra McLay has ensured the store is bright, warm and welcoming on chilly mornings, making it a brilliant place for an extended browse.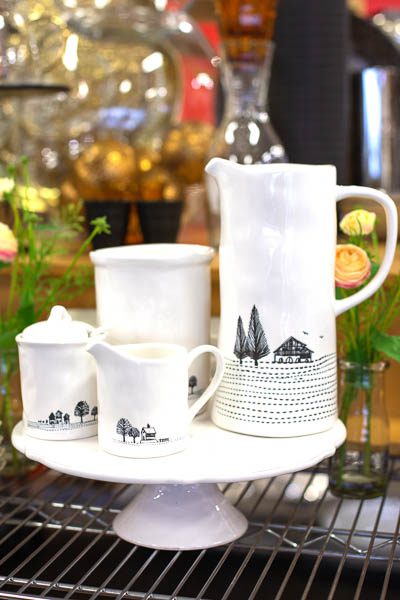 The winter season calls for slow cooking and you won't do it better than choosing from the new shipment of French Staub cast-iron enamelled cocottes or dutch ovens. Cocottes are used for any dish that takes a while to cook. Their weight keeps temperatures even; tight fitting lids keep moisture in and they are able to reach heat levels needed to create a crust or crispiness.
A Staub cocotte will make you smile every time you bring it from oven to table, with hard to resist colourways and fresh, witty designs. There are grenadine pieces the colour of Pinot Noir, pumpkin shaped cocottes in orange, tomatoes in, of course tomato red, and a fish shaped dish in La Mer, a rich teal. You can even celebrate a significant event this year with a cocotte imprinted with the Chinese Year of the Pig, in one of this year's lucky colours. Every piece is so durable, it comes with a lifetime guarantee.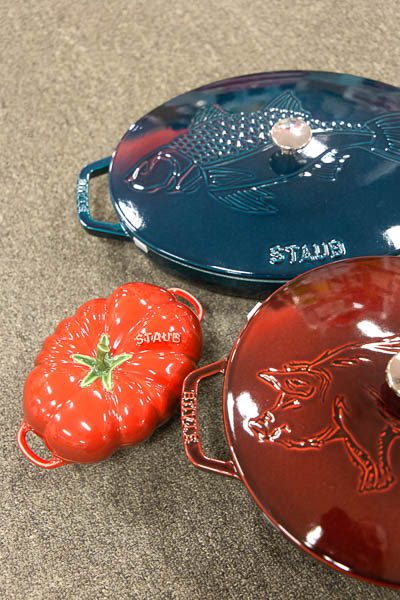 Form meets function perfection in the authentic Japanese Miyabi knife range, where every knife blade is exceptionally sharp, made from 100 layers of steel that encapsulate the hard core, while the work-of-art handles are the traditional D-shaped birchwood. There are ten different knives in the range, including the starter two-pack of Chef and Utility knife which is bound to kick-start a lifelong collecting habit.
The genuine Spanish cazuelas bring the essence of rustic feasting to your cooking. The cazuela is a versatile dish that can be used on the stovetop or barbeque and in the oven or microwave. Made from fired clay, glazed inside, cazuelas have been in use for thousands of years. There is a variety of sizes in store, they all keep food hot and even continue the sizzling at the table.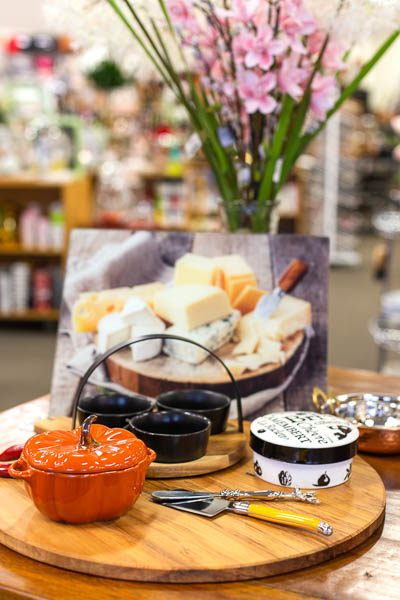 Even on a cosy night in, there is such a thing as food smells extending just too far around the house. A must-have product is the Chef's Candle, which eliminates cooking odours. New Zealand made and 100 percent soy wax, the candles are scented with lemon and vanilla. "It's amazing how they just absorb everything," Sandra says.
One more reason to celebrate the chill is the start of mulled wine season and making a delicious batch couldn't be simpler. Simply combine a bottle of red and a cup of orange juice with the sachet of blended spices from Total Food Equipment, heat and you've just won winter! Visit Total Food Equipment at 218 Moorhouse Avenue.
---