---
It may be one of the smallest rooms in the house, but this tiny room can have a big impact on your overall interior design scheme. Metropol catches up with award-winning interior designer Angelique Armstrong from Armstrong Interiors about how to maximise your bathroom's potential, with or without costing a fortune.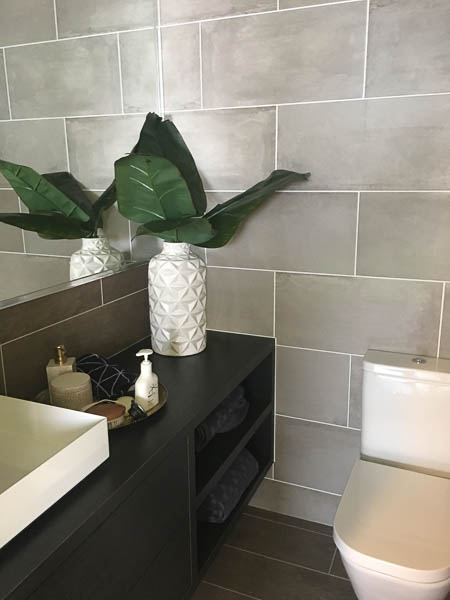 How can you create a great bathroom on a modest budget?
Cleverly pick tiles that can enhance your space. A feature tile on the vanity wall is a nice way to add colour and texture into your design. When visiting your local tile supplier you will see different selections for floor and wall tiles. Be creative.
---
If you're going to spend money on anything in the bathroom, what are your key investment pieces?
Quality stone tiles and tapware. I personally love the Axor Hansgrohe range of tapware; the colours available within the range can match with any look you are trying to achieve. If the freestanding bath is your feature then you may look to invest in this.
---
What are some quick bathroom 'pick me ups' if you want to create some simple changes each season?
Mirrors; circular, oval, square – anything goes. Consider painting the GIB in your bathroom a different colour, remembering to use a water-based paint for wet areas.
---
What are some of the hottest bathroom looks you're seeing this year?
Adding a hint of timber, whether it be timber looking tiles, timber vanity or freestanding timber stool beside the bath. White tiles are out. Natural colours and adding feature wallpapers seem to be on trend also.
---
How can a professional – like Armstrong Interiors – help create a space that captures both form and function?
When asking us to look at your bathroom design, we will look at all aspects of your needs and expectations within your space. Drawing 3D models will help visualise the layout of the tiles and fixtures; working with colour options and choosing the right tapware and mixers to flow through the rest of your home. We can work with your plumber, builder and electrician and provide them with detailed plans to minimise costly errors.
---