---
How do you say thank you to the sweetest, most supportive people you have ever known? This was the dilemma Cassy was facing about what to give her grandparents as a gift for all the years of being there for her.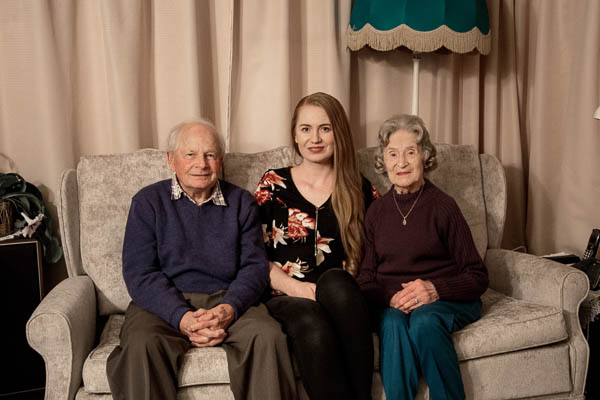 Cassy, an airline hostess, got in touch with McDonald and Hartshorne Upholstery with the idea of surprising her beloved grandparents by getting their furniture reupholstered.
She had offered to buy them a new lounge suite, but they refused because they liked their existing one – which is often the case with many people, says Neke McDonald of McDonald and Hartshorne. "Your current suite, no matter how exhausted it looks, suits the room size and is comfortable for your body type. And a lot of the modern furniture out there is often too big and bulky."
So, it seemed only fitting that reupholstering their existing suite was a great solution. Cassy's grandparents, Reg and Frances, will have been married for 56 years this October and had purchased their suite about 30 years ago.
After a consultation with Keith Hartshorne to select a fabric, their 'new' lounge suite was delivered seven working days later and the couple were thrilled with how it turned out.
The Christchurch-based re-upholstery team has more than 100 years' combined industry experience, using both traditional and contemporary methods to transform old or damaged furniture into stunning new statement pieces that will enhance your home.
To bring life back to your favourite piece of furniture, phone 03 371 7500 or visit www.qualityfurniture.co.nz for more information.
---