---
Whether strolling along the beach, exploring foreign cities, punting at the races or going out for late, alfresco dinners – everyone craves sleek, minimalist style at their feet and soft, comfortable soles in the heat of summer.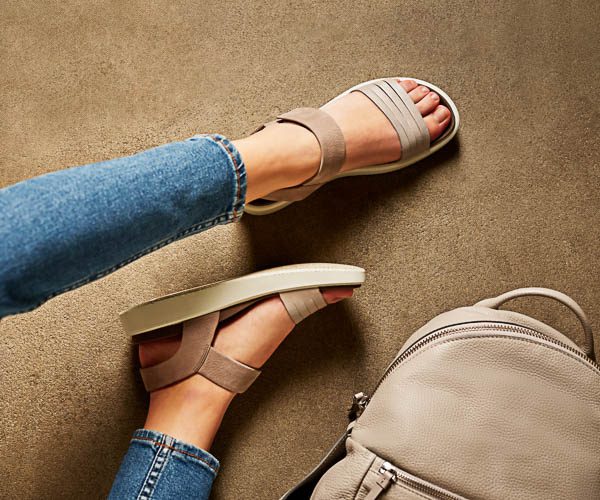 In addition to delivering lightweight, modern comfort, a new collection of ECCO FLUIDFORM™ sandals with a contemporary, versatile aesthetic, offers a range of styling options. Only ECCO has the progressive technologies and premium leather expertise to elevate the simple style and comfort of a multipurpose summer sandal to fresh heights, with the women's ECCO FLOWT, the men's and women's ECCO FLOWT LX, and the men's and women's ECCO CORKSPHERE SANDAL.
Developed in Denmark over three decades, ECCO FLUIDFORM™ Direct Comfort Technology delivers an ideal balance of cushioning and rebound. The technology also creates an integral, durable bond between the sole and the upper, without any of the complications associated with stitching and gluing.
The sandals can be easily dressed up or down for formal and casual occasions, and with their range of on-trend colours and selection of luxurious ECCO leathers developed in the brand's own tanneries, you will want to wear them almost everywhere. From flip-flops to more formal, double-buckle slides, there is a sandal to suit every style-conscious man or woman, which can be worn with a number of different outfits.
With a strong focus on simplicity, function, and environmentally friendly practices, ECCO constantly strives to make the most comfortable and versatile footwear. Visit the store and check out the new collection on 195 Papanui Road, or shop online at www.eccoshoes.co.nz.
---