---
House of Travel Christchurch City is all for embracing the family dynamic and recognising that travel is a powerful educational tool. Travel has never been so affordable, nor have they been able to offer such a vast range of holiday options that cater for all.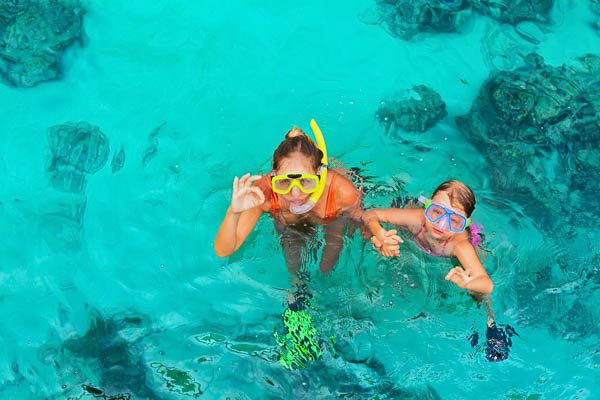 Whether it's a cruise, flop and drop, or an adventure holiday you're after, House of Travel Christchurch City really does have the experts instore to ensure you get an amazing holiday experience that every member of the family can enjoy.
House of Travel's Top Consultant for 2018, Belinda Fifield says one of the key tips to achieve your dream family holiday is to plan your trip well in advance. This not only ensures you can take advantage of the best deals, but also that you secure the best possible options for your family's needs… this is the recipe for an amazing family holiday!
If you want to travel during school holidays, you need to start talking to House of Travel consultants at least 11 months out. This then assists them in getting every request catered for, from interconnecting rooms to securing your preferred cruise and cabins.
Cruises are very popular with families as they offer so many facilities on board that ensure every member of the family gets their own unique experience. Many multi-generational families who travel for a celebration are going for the cruise option, as every member of the family, from infants to grandparents, are catered for.
The bonus of a cruise holiday is you only have to unpack once, enabling you and your family to make the most of each day. The House of Travel Christchurch City team are experts at providing the right experience for their clients. General Manager Megan McCall says, "We pride ourselves on using our knowledge and ability to think outside of the box to create unique holiday experiences for our clients.
"There are a lot of family friendly tours that you can do which offer the whole family an adventure, mixing with like-minded families and ensuring that it is at a pace that gives you free time to spend at the pool or just having some time-out. Vietnam is especially popular with families. We've had amazing feedback from clients, with some rebooking for the following year for another family tour as soon as they return."
It really doesn't matter what experience you are after, or what your family dynamic is, you just need to come and visit the travel experts at House of Travel Christchurch City and they will work with you to create your own unique journey.
"We want clients to bring us their bucket list – their trip to cherish – and we'll work with them to achieve their dream," Megan says, "That's why our motto is 'Better Together', because it is!"
For more information, visit House of Travel at 122 Victoria Street, phone 03 365 7687, email christchurch@hot.co.nz or visit www.hotchch.co.nz.
---