---
With spring just around the corner, now is the perfect time to start ticking off all those maintenance tasks around your home and property.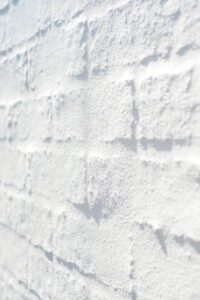 If you have any plastering jobs on your list, the award-winning team at Greg Proudfoot Plastering Ltd, are the specialists when it comes to a range of exterior cladding, facade installation and finishing.
They work on large projects, such as EQC repairs, recladding and architectural homes; and can also sharpen up plastering on existing outdoor landscape walls and fences.
Greg Proudfoot Plastering is experienced in traditional plastering techniques using a sand and cement mixture, which can be used on concrete block walls, landscaping decks and where you need to match an existing pattern on a house. Interior bespoke fireplaces and feature walls are also specialities.
The talented and skilled team have added a number of awards to their resume in the past few years, including the Resene Construction Systems Plastering Excellence Award in 2017 and the Resene Construction Systems Plastering High Distinction Award in 2016.
For more on how they can assist with your next project, call the friendly, local team on 021 611 663.
To view their gallery of completed works, visit the website below.
---