---
COVID-19 has been a massive hit to the café industry. We caught up with owner of Belle Café, Bink Bowler, on his thoughts around this new (not so) normal.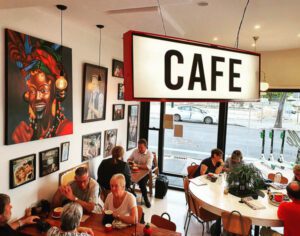 Bink has owned cafés for 10 years, founding Black & White Coffee Cartel before selling last year and starting his first solo project – Belle.
He preaches that, "Being social is in our DNA, cafés have been around for over 350 years, we won't change our human instinct over this".
He expresses frustration that, "There's been ignorant talk in the media about the 'new normal' in hospitality of 'click and collect' when in fact, that is abnormal.
Takeaway delivery has been around for decades; it serves a different purpose to what we do, that being hosting people.
Click and collect has basically phased out at the start of level 2, as expected!
"It's devastating for business," he continues. "But we look at the pre-COVID economy with rose-tinted glasses. We need to remember it was hard before all of this happened."
While Bink has strong thoughts on the general response to the virus, he is optimistic for the future.
"What COVID-19 has done is collapse our broken economy – we have a really unique opportunity to rebuild this differently.
"This will pass and sooner than we think. I'll be here alongside many when it does; we just need to manage this short-term shock – it is what it is," he concludes.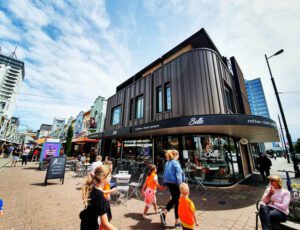 ---