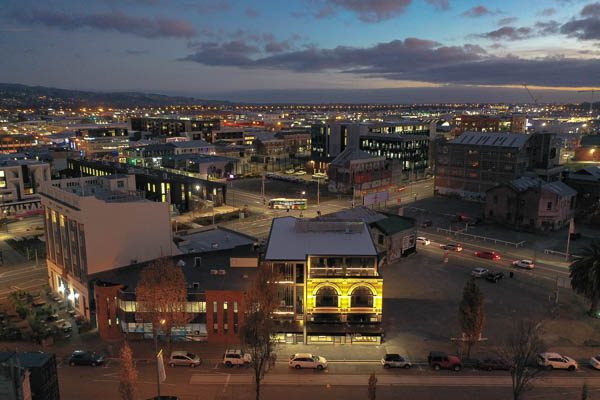 The latest reborn beauty: Stockman Group
---
An alluring staircase entrance with warm heritage colours and brass treads leads past a dazzling chandelier to the bespoke new office spaces of Ruby Black.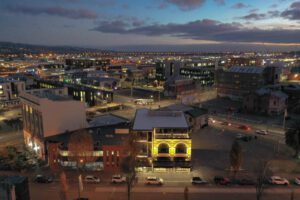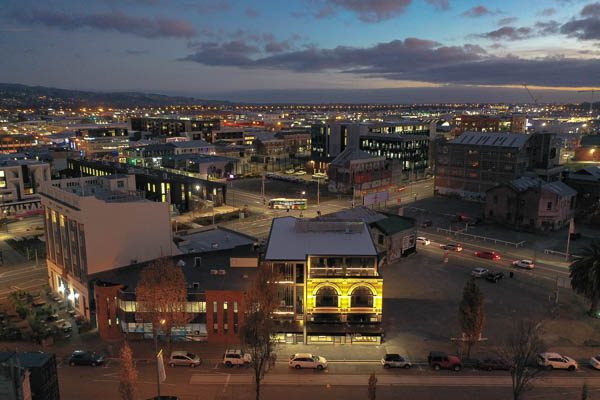 The latest reborn beauty from Stockman Group at 201 High Street melds cherished history with perfect contemporary function.
This rebuild was a passion of two halves.
The original Ruby building has become contemporary-themed office spaces on two levels, with the ground floor poised for retail or hospitality.
Adjoined, is the reconstructed former Victoria Black building which parades the original façade of two beautiful arched windows, above Kilt fashion store.
For Director Shaun Stockman, reinstating the iconic window features was a rewarding labour of love, and cash injection.
Now fully double-glazed and extensively repaired, the landmark lights up the Salt District by night.
The project started February last year, with Shaun adding the final touches during lockdown.
Now of the nine affordable office spaces from 26 to 60sqm, five remain for tenure.
All include practical desk configurations, separate meeting spaces, and full kitchens, including wine racks and dishwashers.
Some of the black and white chic offices have expansive windows and high-raked plywood ceilings, two with spacious balconies above High Street.
A southside office has wide vistas to the hills. Some may prefer a coveted arch-window view, with a juxtaposition of modern and yesteryear detailing, such as stamped-tin ceilings.
Every office has its own personality.
And no corners have been cut here, in fact every corner exudes character. Gold cornices, chandeliers, tropical Victoriana wallpaper and glossy black paint work embellish the vestibules.
Even the shower room has Spanish tiling.
The Victoria Room is a boardroom of grandeur, complete with audio-visual screen. It feels comfortably warm here, even though high ceilings and doorways abound.
"People are not quite sure if it's an old building or new," he says. But this was Shaun's intention.
"It's a fantastic location, especially for young staff, amongst bars and cafés. We also offer parking nearby for $30pw."
If staff numbers fluctuate, he can always negotiate a larger or smaller-sized office from his unique Above Your Space CBD portfolio.
Ruby Black is a rare, enviable work-home that will be very hard to leave.
Visit the website below or phone Anna Morawiec on 022 059 7620.
---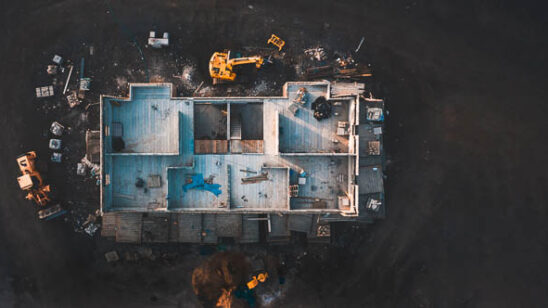 Previous Post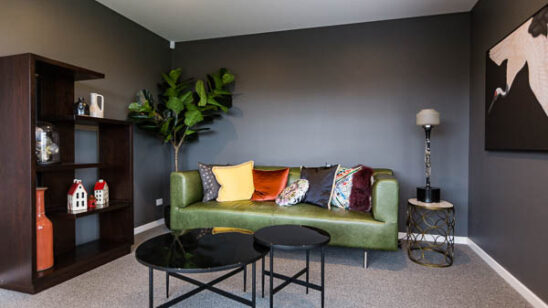 Next Post