---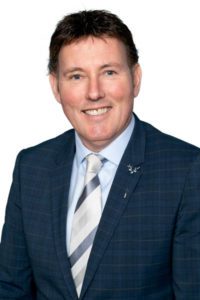 Earth has flipped the proverbial reboot switch, something none of us were expecting, well not this year anyway.
As I sit here in my isolation, I reflect on a song by one of my favourite artists, the late great John Lennon and his song Imagine.
The words of this song could fill the many holes created by our global economy rather than the buckets of tears we seem to fill them with.
COVID-19 has illuminated the holes in globalisation as we are forced back into our own corners of this world… and herein lies an opportunity, the importance of supporting 'your local' and creating our own circular economy.
Our small to medium businesses make up 97 percent of all businesses in New Zealand and are the backbone of our economy, contributing to more than a quarter of our GDP.
As a country we are currently facing a complete loss of an entire industry 'tourism', which is our biggest export industry so without it, our local businesses will need your support, now more than ever.
Our small to medium business owners are people just like you and me, they have families, mortgages, but they employ our people.
So, I ask all of you to consider supporting your local business in the coming months and in particular over the winter period.
I personally believe, if we pull together and support each other over the next couple of years we will help reduce the amount of pain in our community.
Kia kaha people and don't be afraid to imagine.
---