---
The IVF journey can be an emotional and almost all-consuming experience for people trying to conceive. Balancing working life amidst it all isn't easy but the team from Genea Oxford Fertility have a few tips to share.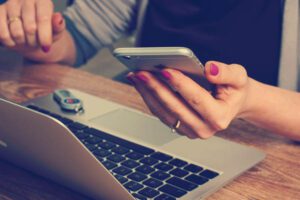 Talk it through
It can be a difficult decision to let others know you're about to undergo fertility treatment, but if you have a good relationship with your boss, an honest conversation could be beneficial for you both. For example, a general understanding about you attending appointments and avoiding work travel will eliminate the need to invent excuses or explain mysterious absences. Generally, we hear people have a way of surprising you and will be far more supportive than you imagine.
---
Work can be beneficial
Your first reaction when starting treatment may be to take leave from your job but you might find work is a welcome distraction. Rather than worrying about the 'what-ifs', keeping busy with a purpose and focus outside of the IVF process might make the emotional load a little lighter. Sitting at home worrying can sometimes be just as stressful as going to your regular job. Work can also give you a sense of achievement at a time when it seems like no matter how hard you try, your fertility is not something you can problem solve. If you decide to work throughout your fertility treatment, see if you can lighten your load and investigate delegating some of your work to make life easier.
---
Put yourself first
To give yourself the best chance of IVF success, eating and sleeping well, exercising, relaxation techniques, and enjoying time with family and friends are all important. Where you can, cut back on additional demands and try a little pampering to help you through this emotional time. There's no perfect formula when you're going through IVF, but it is important is to look after yourself and create some plans to help you succeed in all areas of your life.
---