---
Renowned beauty brand Pure Fiji is now at Le Plaisir, a must-visit hair, beauty and skincare destination in Silverstream.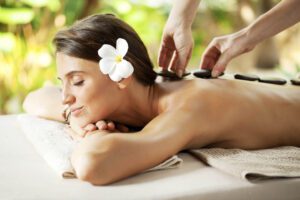 Known for its nourishing, moisturising and beautifying natural ingredients, Pure Fiji's beauty products are used in top salons the world over.
Taking traditional blends used by South Pacific and Fiji islanders for centuries, the natural bath and beauty products use modern technology to deliver results for contemporary lives.
Pure Fiji's blends provide protection, nourishment and enhanced hydration for skin – and are now available at Le Plaisir in Silverstream, Kaiapoi.
Le Plaisir has a team of experienced and highly-trained professionals delivering its range of luxurious and functional treatments in a tranquil salon. From hairstyling to beauty treatments such as facials, waxing and deluxe manicures and pedicures, relaxing massages using Pure Fiji's luxurious oils to treatments using cutting edge technology.
These include LED Light Therapy, IPL/SHR hair removal and is the only North Canterbury salon to offer High Intensity Focused Ultrasound (HIFU) – a non-surgical skin tightening and body contouring treatment.
Book an appointment on (03) 327 2404, via info@leplaisir.co.nz or at the website below.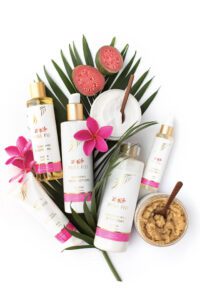 ---