---
Restaurateur Tom Newfield and business partner, Chef Sam Campbell, opened Welles Street in 2017. Now they're the Earls of a new culinary kingdom at 128 Lichfield Street in the city. We caught up with Tom to find out about Earl.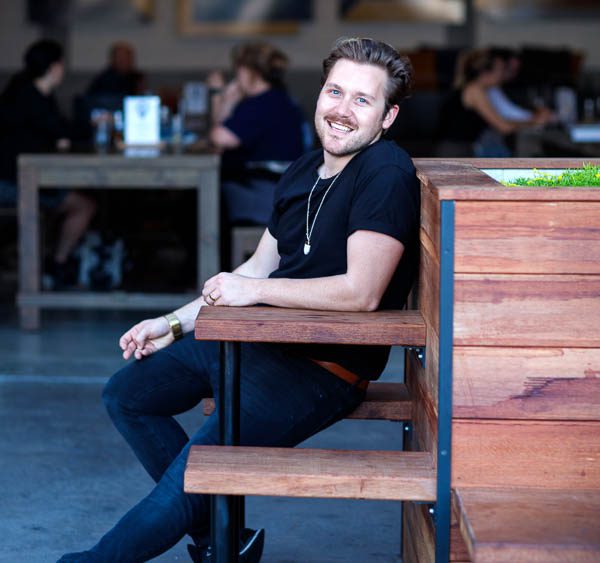 You haven't even been open for six months, but you've had Nigella Lawson and the Prime Minister dining in, how does it feel to get that level of kudos?
I'm super proud of what my team and I have created, we are just excited to share it with everyone. Of course, rather humbled to host these two guests in particular, both of whom were extremely lovely, in fact I was more nervous of my 10 year old nephew's review on the same dish that Nigella ate; he can be a harsh critic – but in the end they both agreed, the Earl of Burger is a ten out ten.
---
What drew you to hospitality?
The people, the energy, the round the clock sense of fun… and of course, the food.
---
How did you see Earl standing out against other culinary options in the city?
I see it more as complementing the other offerings here in Christchurch; all these unique, individual passionate operators doing their own thing, beating to their own drum, creates an eclectic and vibrant hospitality fabric for the city which gives our customers so much choice, appealing to everyone's taste. Earl will appeal to those diners geared towards great wine, conversation and simple food done well.
---
How would you describe Earl's vibe and your culinary offering?
Earl serves as a canvas for produce-driven dishes synonymous with the flavour, energy and relaxed vibe inspired by the coastal European culture. Our food philosophy is to take simple and traditional dishes and execute them using exceptional ingredients, whilst having some fun. This presents a skilful yet still unpretentious blend of cuisines and ideas. The vibe is casual yet refined – like an understated bistro you find in neighbourhoods of big metropolitan cities, but right here in the SALT district of our own inner city.
---
What does the next 12 months have in store for you?
Lots, but also more of the same, as I think consistency is the key. As an emerging lifestyle hospitality brand, we are basing our foundations on accessibility and informality, so with any new venture (which you may see open in the next 12 months), you can expect nothing less than our all-inclusive hospitality to be on offer where fun and flavour go hand in hand.
---