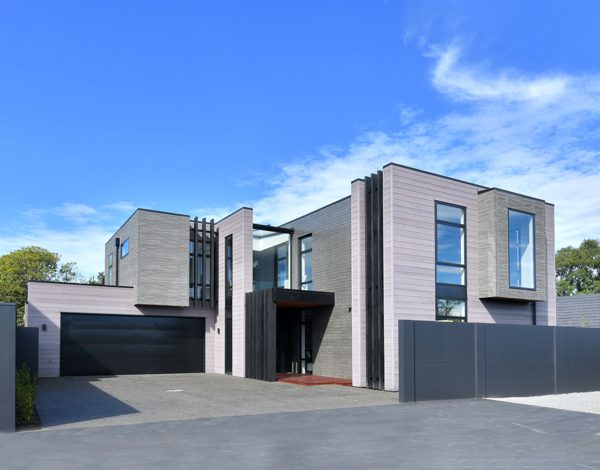 The city's future icons: Home Trends Builders is excited about building modern homes in Christchurch
The team at Home Trends Builders is keeping its sunglasses handy and polished as the future keeps getting brighter. Each project is something a little different, driven by co-owners Peter and Elaine DeGouw's enthusiasm for bringing inspirational, great-looking homes relevant to the Christchurch market, to fruition.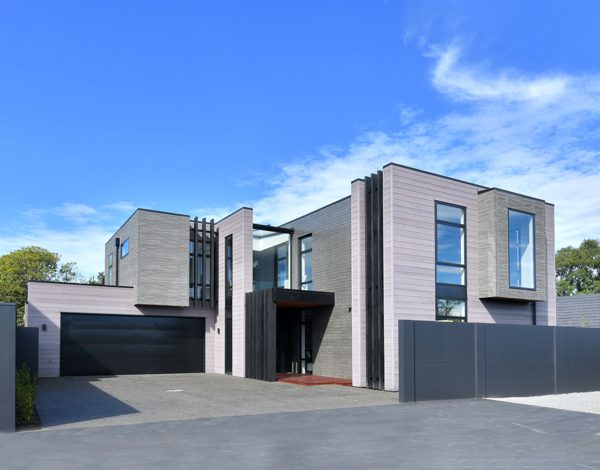 Peter says the company focuses on building, "homes that will be iconic in the future".
They have just completed one such project in Naseby Street, where the original historic mansion, defeated by the earthquakes, has been replaced by two absolutely remarkable modern homes.
The pair of houses are very different from the usual cookie-cutter architectural homes in Merivale. They incorporate natural materials including cedar, a lightweight designer stone panel board exclusive to New Zealand Brick and Stone, Onyx concrete blocks, with black monolithic louvre blades that transcend two storeys. The overall effect is stunning, people are talking, and one of the homes is waiting patiently for its lucky new owners.
Three Wai-iti Terrace sites host both single and two storey homes, some of which have sold before consent, illustrating Home Trends' ability to anticipate the needs of the market. Five entries will grace the New Zealand Master Builders House of the Year 2018 competition, including the front house at Naseby Street, Totara and Tui Street homes, plus multi-units at Prestons – a local category that Home Trends won last year.
After 30 years, Peter knows what works and knows the special people that live here. You'll still find him on site every day, monitoring the builds and making clients happy.