---
This silky red curry packs tonnes of flavour and is so simple to make.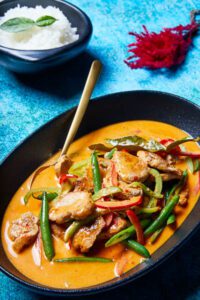 INGREDIENTS
500g New Zealand pork loin cut into strips
2 tbsp peanut oil
¼ cup red curry paste
400ml coconut milk
1 tbsp fish sauce
1 tsp brown sugar
1 cup green or red capsicum, sliced
1 cup green beans.
METHOD
Heat the peanut oil in a large pan before adding the pork loin strips. Cook for two minutes.
Add the curry paste and fry for five minutes before adding coconut cream, kaffir lime leaves, fish sauce and brown sugar. Cook for five minutes or until the brown sugar has dissolved.
Add the sliced capsicum and green beans and simmer for five minutes.
Serve over freshly steamed jasmine rice.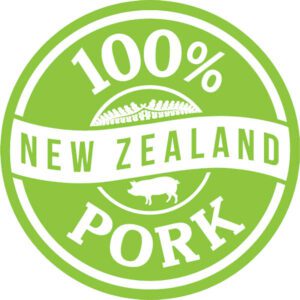 ---