---
Sparking deep discussion and connection since 2010, TEDxChristchurch is celebrating double digits this year with a milestone event that's bigger and better than ever before – TEDxChristchurch 2019: Tūrangawaewae.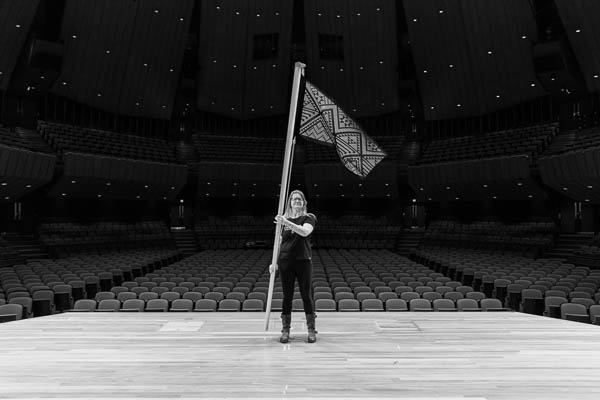 For the first time, the TEDxYouth@Christchurch has teamed up with TEDxChristchurch to bring an entire weekend (24-25 August) of TEDx celebrations to the city of Ōtautahi. The two teams have joined Cultural Partner Matapopore Charitable Trust to develop their most inclusive theme ever: Tūrangawaewae – meaning 'a place to stand' or 'place of belonging'.
"For nine years, we have opened every TEDxChristchurch with a mihi, delivered by mana whenua, to acknowledge and show our respect to the traditional people of this land," TEDxChristchurch licensee and curator Kaila Colbin says. "Now, for our tenth edition of TEDxChristchurch, we are honoured to progress our journey towards bicultural practice, by partnering with Matapopore to integrate tikanga Māori into the heart of our event."
For the first time, our spectacular Christchurch Town Hall will set the scene for the two inspirational events. Both will feature activations from HIT Lab NZ, interactive art installations, a pop-up Scorpio Books bookstore and branded merchandise (for the first time!).
Day 1, Saturday 24 August, will be brought to us by the TEDxYouth@Christchurch team, who have been carefully curating a collection of around 12 speakers/performers for a half day event of 'ideas worth spreading' at the James Hay Theatre.
Specifically produced for under 25s, by under 25s, TedxYouth@Christchurch will hear inspiring speeches from the likes of talented comedian and poet Ray Shipley; young entrepreneur and Crimson Education co-founder Jamie Beaton; and orator Takunda Muzondiwa, whose recent speech at the 2019 Race Unity Speech Awards made global headlines.
Day 2, Sunday 25 August, will see around 1700 TEDxChristchurch fans gather for a full day event in the Douglas Lilburn Auditorium to watch 20 speakers share thought-provoking and challenging stories and ideas.
Amongst the star-studded lineup of speakers is Matt Brown, world-renowned barber of Christchurch's My Fathers Barbers; out-there social media sensation Constance Hall; American civil rights activist DeRay Mckesson; and scientist and biochemist Dr Sarah Kessans (who's currently figuring out what we'd eat on Mars!).
With our very own Jack Tame as the events' master of ceremonies, TEDxChristchurch 2019: Tūrangawaewae is undoubtedly shaping up to be the city's event of the year. For more information and tickets to either event, visit www.tedxchristchurch.com or www.tedxyouthchristchurch.com.
---