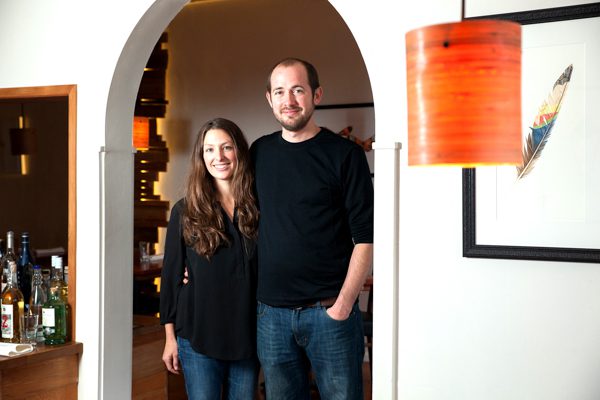 Taking root: Q&A with the couple behind Lyttleton's Roots Restaurant
From an unassuming two-storey building on the main street of Lyttelton, a small restaurant is turning out some of the best food in the country.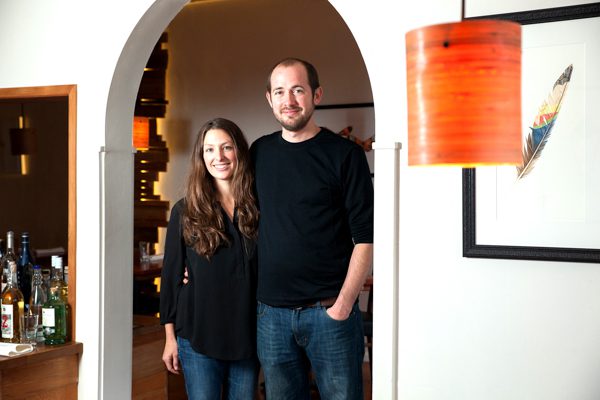 Headed by Giulio and Christy Sturla, Roots opened in London St in 2012 and has been making culinary waves in the port-side town.
Metropol talks to the couple behind this award-winning restaurant.
What is your culinary philosophy?
We look at nature as our main inspiration; the environment around us is our creative space. We are an ingredient based kitchen and we pride ourselves on using only the best that New Zealand produces. We have a sustainable approach to everything we do, from selecting the produce, to the way we cook and how we enjoy life with our family members.
Can you tell us about your cuisine journey?
The journey never ends, I started cooking at a young age at home while growing up in Ecuador, fresh natural foods were abundant and I really like to eat a lot. I started cooking professionally right after school. I have been cooking in many countries and different kinds of establishments, after a whole year interning at Mugaritz when I was 28 my style of cooking was defined. We opened Roots in November of 2012 and every single day is a journey that we enjoy.
How important is Lyttelton to you?
Lyttelton is the place that we could make our dreams come true. Lyttelton is the place where my daughters were born. Lyttelton is the community that opened their arms and gave us the support we needed to start our crazy dream. Lyttelton is home for us.
What attracted you to the cuisine industry?
At the beginning was the food, I love to eat. Now I look at cooking as an opportunity to express myself, to tell a story from my kitchen or the people we work with. I know that cooking good food has the power to make the world a better place for the future.
What are some of your favourite dishes or culinary creations?
All of our creations are my favourite; they tell a story of time and place. We want to create a memory of taste for our guests that hopefully stays with them forever.
You've earned some pretty impressive accolades now, why do you think it's been such a success?
We believe in what we do, we are passionate, we don't give up.
What are some of your favourite haunts or things to do in Canterbury?
We love the Banks Peninsula in general, every corner of it is an attraction for us, we can forage, we can surf, we can enjoy the stars. Also the North Canterbury wine region is something that always surprises us and the potential to become an incredible wine region is inspiring.
What does the next 12 months have in store for Roots?
A whole new Roots is in the making… also a small farm behind the restaurant is hopefully coming to fruition by the end of winter, probably harvesting by summer 2019.