---
When a close friend needed help, Opshop frontman Jason Kerrison did something he knows well, going on stage and fronting the recent Man Down benefit concert, the band's first live performance in Christchurch in nine years.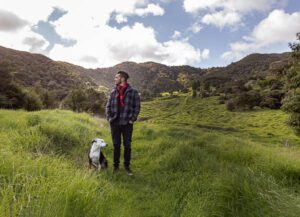 The rest of his tight-knit group of friends also rallied around to help when they heard their mate, Gorilla Biscuit bassist and soundman Jason Kokiri (aka Koko), had suffered a stroke and would be off work for some time. Opshop was joined on stage by Gorilla Biscuit, the Christchurch band that helped three of its members hone their musical skills in the early-90s.
"In our early days at the Dux, we were Gorilla Biscuit. We've all stayed friends to this day," says Jason (aka JK) who grew up in Christchurch and still has family and many friends here.
Gorilla Biscuit's members are: JK (Opshop, The Babysitters Circus, The Marley Allstars, Fungi), Jason Fa'afoi (The Stereo Bus, Good Laika), Jason "Koko" Kokiri, Aubrey Tupai, Clinton Harris (Opshop, The Feelers, AutoMatic 80s, Carly Binding), Leighton Faulkner, Bobby Kennedy (Opshop, The Stereo Bus, Neil Finn, AutoMatic 80s), and Vahid Qualls.
His friend's health crisis hit JK hard. "What has happened with Koko makes me very conscious of my mortality, and that of others, my family and friends. In the scheme of life, it has been a real wake-up call," he says.
Now resident in Northland near Kaitaia, JK lives on a self-proclaimed mountain surrounded by beautiful hills and bush. He continues to write, record, and selectively perform, in between making roads, raising alpacas and projects such planning, designing, and building a tiny home.
Then there is the violin which he once started to learn and is keen to pick up again, "to violently unleash" the music in it and him. Who knows; it might even feature in his next Christchurch gig.
Christchurch holds a special place in his heart; both a historical and a hysterical connection, he explains.
"I've been so lucky with my friends. Many I have known since growing up in Christchurch, since I was 11 through to 17 and now I'm in my mid-40s and they are still there. It's nice to touch base and catch up with them as often as I can."
Aside from his music, JK supports several causes such as Cure Kids, Starship Hospital and more recently added a rescue dog to his family.
A "Kaitaia Special", the pup (Panda) was discovered in a local forest and found a new home with the JK and his partner Adele Krantz a few weeks ago. Now life is a 145 hectare farm and native forest, with alpacas, horses, cats and dogs.
As with many others, the Covid-19 pandemic gave birth to a radically changed lifestyle for JK. "Previously I was often on stage and away more than I was home. Lockdown meant I had time to make a few changes."
The musician developed a keen interest in crypto currency, investing in it and now has turned that interest into a pastime while he also writes his next album, due out by Christmas. "I'm really excited about it. The music is different to anything I have done before so I am a bit nervous about it."
Since the pandemic, his style of composing has changed, he says, from writing with a band to writing with headphones and synthesisers.
"I've been listening to a lot of Blondie. Kate Bush and the like. As a result, the new album is more 80s synthetic cyber punk pop with a grooving organic layer."
Also in the offing is a 360 degree virtual reality interactive music video that JK is developing with a colleague ex Weta Workshop. Based around a running narrative, the music video includes a virtual reality component.
Players with VR headsets will be able search for collectibles inside the actual music video and win JK token, a crypto currency which they can then use in the JK environment to purchase everything from concert tickets to exclusive releases in Non Fungible Tokens.
In between all of that there's still time to look out for his mates and his pet causes.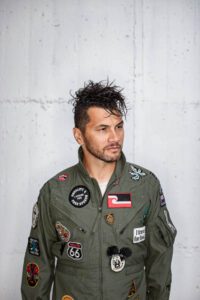 Fast facts
Opshop garnered nine Platinum albums, nine NZ Music Awards and the prestigious APRA Silver Scroll Award for Song of the Year.
After the 2010 major earthquake in Canterbury, JK worked with Paul Ellis to create the Band Together concert in Hagley Park, Christchurch, to raise spirits in his hometown.
In 2011, JK was made a Member of the New Zealand Order of Merit (MNZM) in the Queen's Birthday Honours, for Services to Music.
He appeared on the Team Ball Player Thing single that raised money for Cure Kids in 2015.
He was a judge on New
Zealand's Got Talent in 2012, and the X Factor in 2015.
---