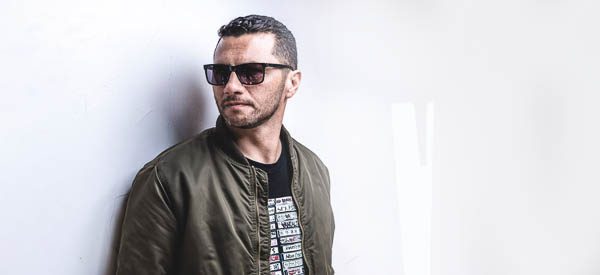 Q&A: Jason Kerrison's Kiwi Tour
---
We caught up with multi-platinum, multi-award-winning singer-songwriter, producer, planetarian, carpenter and hemp farmer Jason Kerrison during his New Zealand tour about having croissants and champagne in Akaroa and writing his latest single.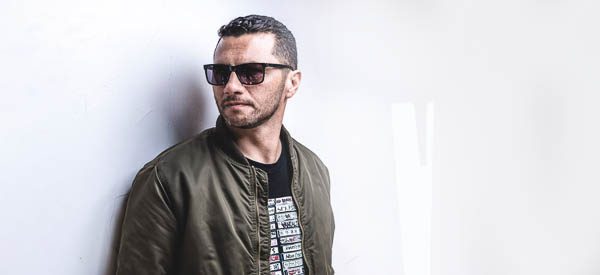 How is the tour going?
It's been really fun getting out in front of a public audience again. Nelson was the first show at The Boatshed – what a great venue and staff. The audience was lovely and really engaged; much like the Akaroa crowd they quite like jumping up on the stage and becoming part of the show. Some sang, played my guitar while I sang, danced, stage dived. It was very entertaining for me! We are booking more shows as demanded!
---
You were down our way for Frenchfest recently. How does it feel to get back to your hometown of Christchurch when you can?
I forgot just how much of a jewel Akaroa is as it'd been quite some time since I'd ventured into the depths of Banks Peninsula. The French-styled Airbnb was crazy cool and delightful, complete with complementary buttery croissants and champagne! The gig was off the hook and I met some good old friends for brekky the day after with dad, so it became a really special weekend. It was also really reassuring and heart-warming seeing the wairua make its way back into the central city of Christchurch. Beautiful buildings are one thing but they are nothing without the people.
---
What is the most fulfilling part of what you get to do?
The most fulfilling thing is seeing and hearing people enjoy themselves, whether that be clapping in or out of time, dancing to slow previously undanced-to tunes, or singing full out in the chorus or instrumental parts of a song. Seeing people entertained is the juice, especially if they're feeling free enough to let loose and get involved in the abandonment for a little bit.
---
How did you get your first break?
Depends how you see it really; I jumped on stage for kapa haka at the Newfield Tavern in Invercargill when I was about nine. But played my first tunes on stage with the St Bedes rock band called VIVID at the Woolston Working Men's Club for three songs, we were about 14. We felt like rockstars!
---
Your music has gone platinum nine times, you've won nine New Zealand Music Awards, an APRA Silver Scroll Award for Song of the Year and were made a Member of the New Zealand Order of Merit (MNZM) for Services to Music in 2011. What do you consider to be some of your career-defining moments?
Those ones are pretty cool, but I think the most enduring difference I feel I got to make with music was when I helped lead a great team of people to create an earthquake relief concert called 'Band Together for Canterbury' on 23 October just six weeks after the first earthquake in 2010. We managed to convince 30+ iconic NZ acts to perform, TV3 to simulcast the event, and a reported 100,000 people attended. Cantabrians had been through massive disruptions and stress. Seeing people lose themselves in the music for the day was very rewarding and it was truly an honour to be of service in that way and I was overwhelmed by the generosity of everyone who made the day work.
---
Since Opshop's hiatus in 2013, you've been paving your own way. How does a day in the life of Jason Kerrison look these days?
Well, I would walk you through my day today but it's been particularly uneventful. I broke the little toe on my left foot two evenings ago, finally had x-rays this morning (which confirmed a nasty break) and have subsequently been ordered to stay still all day on the couch. I'm getting better at practising stillness, like Eckhart Tolle stillness, but I'm not great at keeping still for long. The day prior to the break I spent the afternoon on the hemp farm liming the paddocks in preparation for planting and in the morning at my NorthTech carpentry course. I sat down to prepare some music for my upcoming shows and stubbed my toe on the stupid couch with the toe poking 90 degrees the wrong way.
That being, said I've got a single out at the moment called I Will If You Will. I wrote the song in my studio in the far north of New Zealand. It's been quite some time since I wrote a deliberately electronic-sounding piece weaved with the foundation of a good old song. I Will If You Will is about daring the best of each other as people, especially in a relationship. I also wanted to write an uplifting fun track for big speakers. It's intended to be fun, a little tongue-in-cheek too. It's on all streaming platforms now and a lyric video is due early November.
---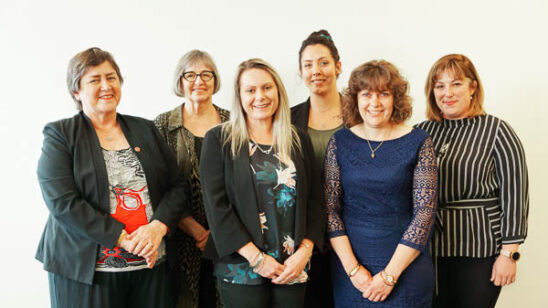 Previous Post