---
Simply escaping from the craziness of the city is holistically beneficial for us, so Hanmer must be a wellness bundle with bells on! Even driving through serene Waipara valley, on route to the heavenly haven, renews and relaxes all the senses.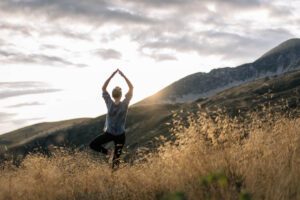 We can't take a pilgrimage to famed spa sanctuaries of the world just now, but Hanmer offers very comparable health and happiness benefits to lure us – world class in fact.
It's the alpine air, therapeutic hot springs, peace and a woodland abundance of exotic trees such as Norwegian Spruce and black pine.
Simply breathing in that Christmas-like scent is beneficial. Add a spa treatment or therapeutic massage to unwind the stress clock, then nourish with healthy local cuisine.
Back to Roman times people bathed in mineral-rich thermal waters for wellness.
Hanmer Springs Thermal Pools and Spa is born from rainwater seeped deep into the mountain rock, and drawn up to create rich therapeutic mineral pools. A soak will soothe aching bones and many an ailment.
The slightly higher altitude of 358m encourages beneficial deep breathing of fresh alpine air for those who stroll or cycle through this North Canterbury hot spot.
It has also been smoking and vaping-free since 2018.
Whether you're heading for an overnight (or multiple) or a day trip – a soujourn to Hanmer could be the holistic, healthy escape you need to see out the year, or in the new one.
---