---
French décor is one of the world's most enduring styles, and head of the list is the bedroom or boudoir.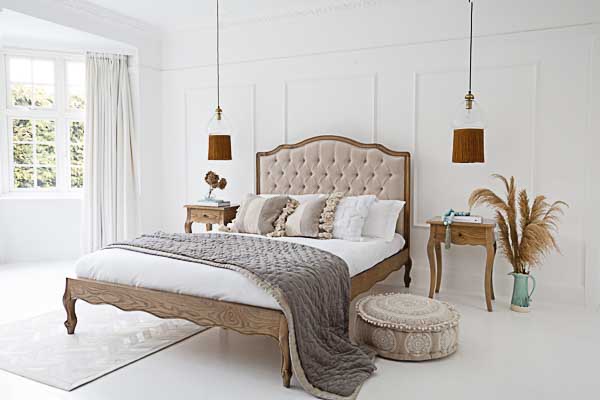 One of the most embraced and romantic is the country bedroom. From casual to chic, this style is often about soft feminine neutrals and pastels or the complete opposite, more masculine yet soft greys, paired with blacks and crisp white sheets.
The French bedroom is a sanctuary, a place for relaxing and romance, often achieved with an eclectic mix of antique and modern furniture that looks like each piece has been passed down through the generations.
Depending on opting for more casual or chic, these include an antique iron or contemporary upholstered bed, a rustic or sparkling chandelier, rustic accents, light-coloured neutral paint on the walls, distressed or vintage furniture, gorgeous pinch-pleated linen or cotton curtains, fresh flowers, a real or faux fireplace, and a touch of bling.
Here are some suggestions for him, her and both: