---
For better or worse, we're waving goodbye to summer. But don't fret, we're ringing in autumn with a look at what we can expect to see adorning fingers in 2021. Yes, we've got clarity on all the latest ring trends.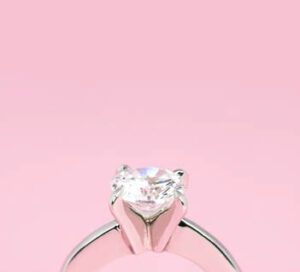 GOOD AS GOLD
We might have been looking at gold through rose coloured glasses, as rose gold had its moment, but nothing will ever replace the illustrious sheen of yellow gold. It has claimed back the spotlight with its rich, warm and timeless appeal.
THREE STONE SETTINGS
Popularised by Meghan Markle, the three stones symbolise a couple's past, present and future. Experts are seeing a rise in unique shapes for these trios, along with contrasting cuts or diamond sizes, to create something completely unique.
BANDING TOGETHER
Dainty and slim ring bands are becoming a thing of the past as wider bands are poised to have their moment in the spotlight. If you want a ring that stands out in a crowd, a wide band is definitely one to consider.
GOING GREEN
Engagement rings are going green – and we're not just talking about sustainability. Yes, emeralds are having a serious moment right now, with many experts labelling it the "it" stone of 2021. With the colour closely associated with new beginnings, it's no surprise why!
CUTTING SHAPES
There are the classic cuts you know and love — round, princess, cushion, emerald. And they're not going anywhere. But have you heard of hexagon, shield or trillion cuts? When it comes to your centre stones, you can expect to see these cuts and more.
---