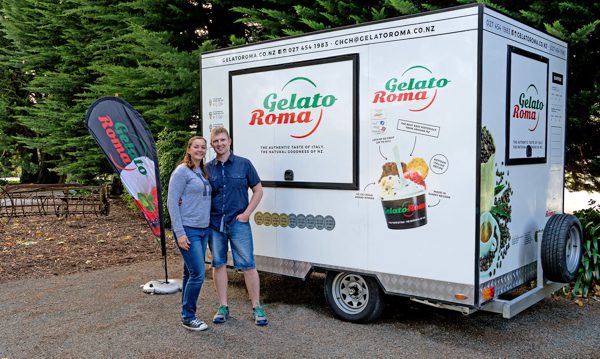 Sweet taste of summer: have your very own gelato truck at your wedding with Gelato Roma
A summer wedding and gelato, who could ask for more? Gelato Roma Mobile brings award-winning gelato and sorbet to your city or country wedding in a picturesque trailer, which features clean lines and more than a hint of Italian style.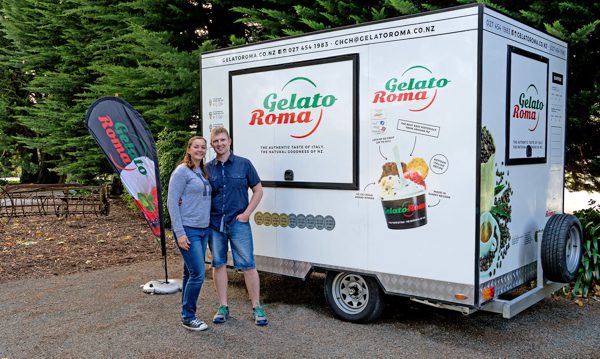 Owners and 'Gelatologists' Margaret Parisi and Blair Poland say their sorbets and gelatos, espresso and affogato, really appeal to wedding guests after the ceremony but before the reception, often while photos are taken.
Italian/Venezuelan Margaret and proud Kiwi Blair fell in love with Gelato Roma, made in authentic artesian style in Nelson. Clad in traditional aprons and caps, the pair say they are uplifted by engaging people at the events they attend. "Everyone is happy when they are getting gelato," Blair says.
A big selection of flavours are on offer, including dairy-free, gluten-free options. There are traditional Italian and Kiwi favourites, ask for 'the specials' as well as the tasting session before making your choice!