---
Chocolate is arguably the most universally loved treat in the world. However, for the last 80 years just three types of chocolate – dark, milk and white have been available. This finally changed in 2017 with the exciting innovation of a fourth chocolate type.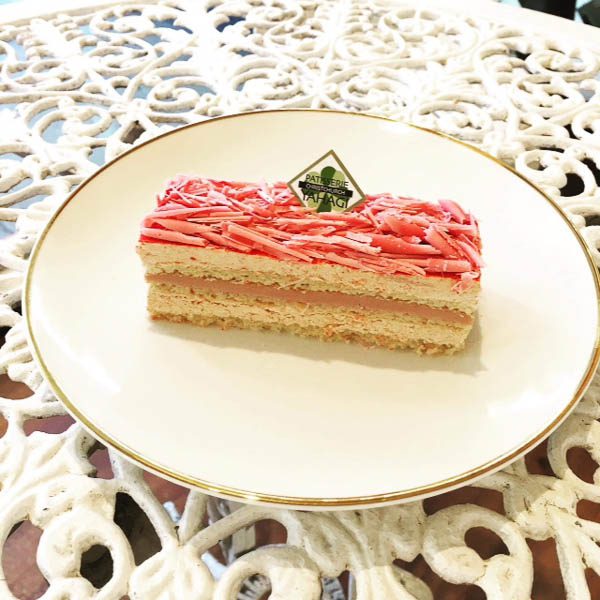 The name of this new style is Ruby Chocolate, developed by the world's largest Belgian-Swiss company Barry Callebaut, with their ruby cocoa beans grown in Ecuador, Brazil or the Ivory Coast. As the name suggests, the chocolate comes in a natural pink hue and offers a different taste from the other three types – it is best described as having a smooth berry-fruity flavour but without any actual berries or colours added!
Patisserie Yahagi at Church Corner Mall, Upper Riccarton is well-known for its gold award-winning Opera Gateau. Their last special edition was Green Tea Opera, and they now offer 'Ruby Opera' made from Ruby Chocolate, for a limited time.
Owner Eri Yahagi says, "This new fourth chocolate style is quickly becoming the next trend in the international confectionary business and so I would like to give people in Christchurch the opportunity to try the new chocolate craze in the best way possible, with our new Ruby Opera Gateau".
If you call yourself a chocolate lover and have yet to try the world's fourth chocolate, Patisserie Yahagi should top your list of places to visit this month.
---