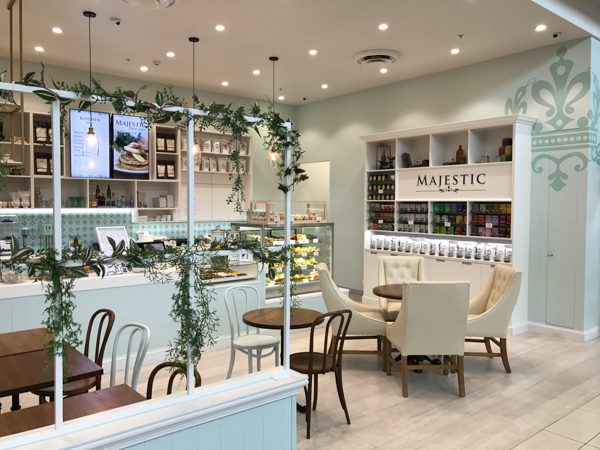 Sumptuous selection: the old world charm of Barrington's Majestic Tea Bar
It's said we eat first with our eyes. They attract us to beautifully presented food and activate our taste buds. That's the effect of the sumptuous display in the food cabinet at the Majestic Tea Bar, Barrington.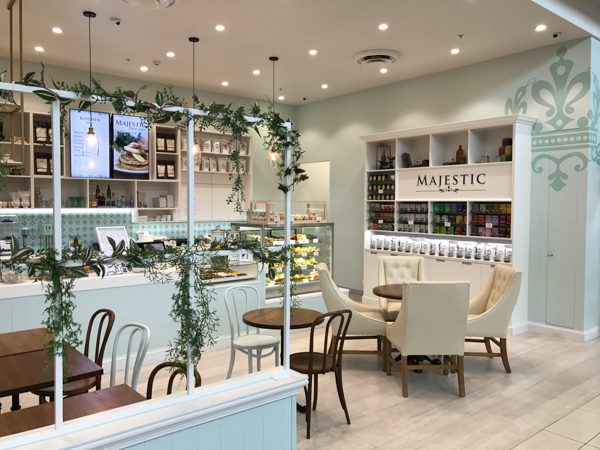 The Majestic Tea Bar is a premium café offering the very best to its customers – the best food, the best teas, the best coffee and the best hot chocolate – along with an ambience and decor that speaks of yesteryear, with its comfortable armchairs and unique crockery.
The ever-changing cabinet presentation is freshly made each day by the café's three chefs who delight in being creative, devising treats to appeal to all tastes. But the cabinet is just a tempter to the full kitchen menu on offer. There are all day breakfast favourites from Eggs Benedict Royale, to Creamy Mushrooms and Omelettes, not forgetting the fluffy pancakes.
Lunch is a varied offering – anything from an open grilled sandwich or a carbonara or wedges. Then of course there are sweet treats, including signature cakes, slices and handcrafted chocolates.
"We love cooking," says Head Chef Mark. "Our food is passion on a plate. It's fresh and wholesome with a real homemade feel, as well as a new twist on some classic dishes. Every dish is made to order and for us only top quality in ingredients and presentation is good enough. We set ourselves high standards and put our heart and soul into everything we make."
Located in the Barrington Mall, open seven days – with the kitchen menu available until 3pm daily.