---
A tropical holiday may not be in the travel cards this summer, but you can get the next best thing in your own backyard with Champs Elysees' range of luxurious spa treatment options.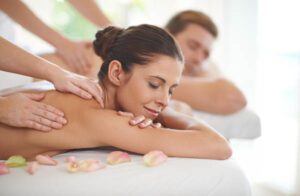 We've pulled together our favourite treatments so you can take a mini holiday at the luxurious resort-like day space at 110 Papanui Road, Merivale.
HOLIDAY GLOW
With the Champs Elysees range of facials, you can get that relaxed holiday glow without leaving the city, from the 45-minute Essential Facial to the 60-minute Matis Hyaluronic Plumping Facial designed to plump the skin with moisture. Our favourite is the Matis Kaviar Facial, where extracts of caviar and minerals penetrate deep into the skin leaving it velvety smooth, energised and visibly younger.
ANTI-AGEING
Take your treatment to the next level with a Medispa. The 60-minute DermaFrac Facial combines microneedling, simultaneous infusion and LED light therapy to revive and regenerate ageing skin while helping to improve congestion, acne scarring and pigmentation, while the 60-minute Collagen Induction Therapy treatment stimulates the body's own natural collagen repair and growth processes to improve skin tone, texture and impurities.
RELAXATION AND RESTORATION
Champs Elysees has an outstanding range of massage and gloriously restorative body treatments designed to relax and revitalise while relieving tension and pain. Enjoy them in sweet solitude or with someone special in a large double suite. Our pick is the 60- or 90-minute Hot Stone Massage which can help reduce stress and anxiety, promote relaxation, while easing pain and muscle tension.
---