As thoughts turn to summer and warmer days, many also turn to swimming; taking that first dip in the sea or better yet frolicking in your own pool.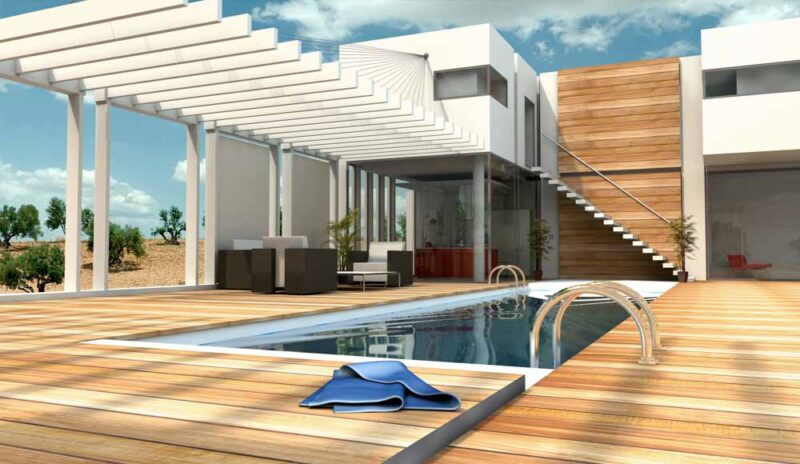 Always wanted a pool but don't know where to start? Christchurch has numerous expert pool companies who'd be happy to talk about requirements and set the project in motion. With overseas travel off the itinerary for most families, think about investing that money into an in-ground pool. Not only will it add value to your property, it will also provide hours of fun for young and old alike.
Now is a good time to make a start so you can start treading water this summer. Take a walk around your property and think about where a pool might fit best. Remember there are council bylaws regarding pool fencing and security. Options are endless. Maybe you'd like an indoor pool; something long and narrow for exercise? Or something more nature-inspired, with tumbling waterfalls, native ferns and a rock surround? And let's not forget about adding a built-in spa or hot tub which can easily be combined with a new pool. Here are some other criteria to take into account:
Benefits
Swimming is great exercise yet also helps ease stress. Pools provide boundless entertainment for the whole family (and friends), and make a fabulous venue for parties. Swimming also helps people sleep better, which improves general and mental health.
Cost
Basic costs to install an in-ground pool range from around $28,000 to $55,000 and often more for special customisation, extra features and landscaping. An in-ground spa pool, for instance, costs from $6000 to $15,000 and pool lighting from $700 to $1800.
Care
Pool care is not necessarily a hard task, especially if you contract a professional company to do it. Otherwise there are numerous gadgets to help. Some rove around the pool cleaning it while others will dispense necessary chemicals at set times.
Previous Post
Next Post