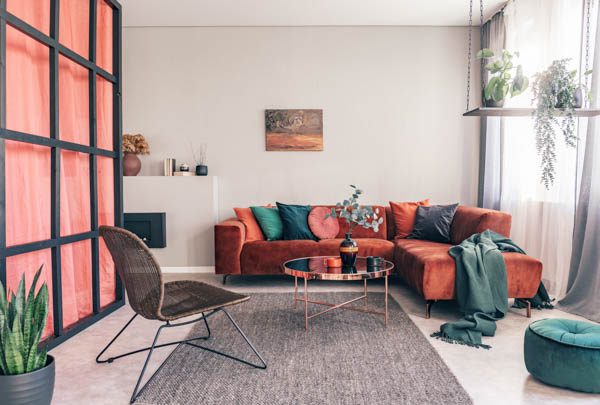 Statement Sofas
---
Whether you call it a couch, a sofa, or a settee, nice and neutral has long been the name of the style game when it comes to picking a stylish seat.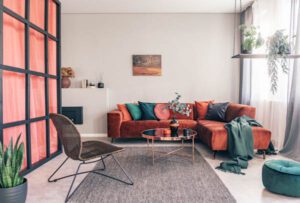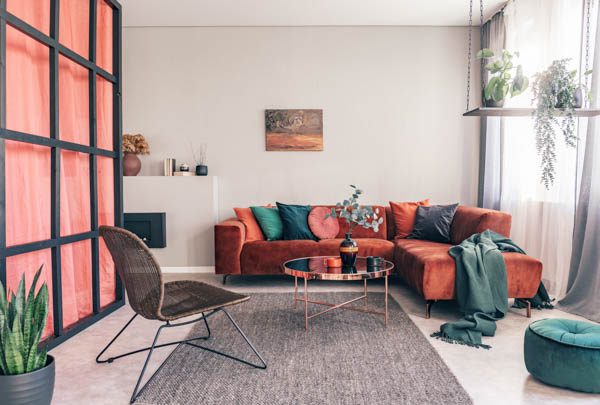 We get it – it is one of the largest pieces of furniture in the main room of the house, so it's natural to approach this purchase with some trepidation. And neutral, by its very nature, goes with everything right? But then nobody remembers the wallflower…
---
Bold and bejewelled: We've been crushing on jewel tones for the past couple of seasons and sorry to all the commitment-phobes around; it seems this infatuation is here for the long haul. These richly saturated hues named after the corresponding gems, such as sapphire blue, ruby red, amethyst purple, citrine yellow and emerald green, are not going anywhere.
---
Size counts: In a large living room, a large sofa is a great option, but when your room is on the smaller end of the sizing scale, smaller may just be better. When you're going for loud and proud, size becomes an even more important consideration. You want a couch that makes a statement for all the right reasons.
---
Crushing on textures: Velvet may have been a hallmark of the eighties, but the luxurious fabric is experiencing a renaissance and is well and truly at home in the modern day. We've developed a bit of a soft spot for its sumptuous style. But there are plenty of other textures that can make a statement, such as a hard-wearing waffle fabric, or a timeless worn leather.
---
Cutting shapes: Ok, so we're talking the living room, rather than the D-floor here, but let's be honest, it's just as critical to look cool when those shapes are that of your new couch. There's lots of interesting shapes on trend right now, from modern square shapes to curvier edging. Start with the vibe you're wanting to create and go from there.
---
Natural instinct: Natural colours in various shades are coming through strong in 2020. But don't go thinking you can't make a statement in natural shades! Pastel blue, sage and coral pinks are all popular natural couch colours that still make a stylish statement. The best part? They're all so easy to decorate around.
---
Previous Post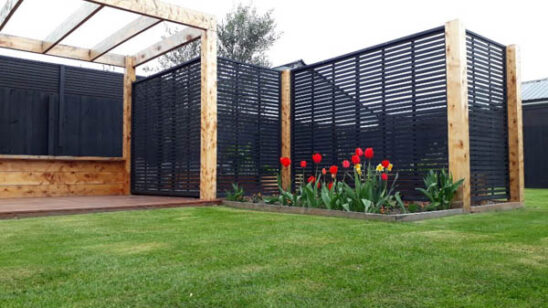 Next Post