---
Growing up in Christchurch, Scott and Brendan Cole would do anything to get out of dancing. At 8 and 6 that meant clambering out the car window and running off down the street. But then they started doing competitions – and winning – and something just clicked. A couple of years later, younger sister Vanessa joined them and dancing became a lifelong love affair for the siblings.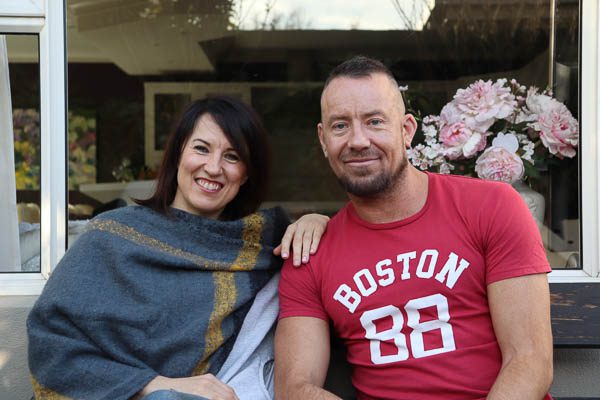 "We were just absolutely hooked, all three; we were completely living it in our teenage years," Vanessa says. They would spend hours pouring over dancing videos and now laugh at how the dancers became 'stars' in the minds of the then teenagers. Today, it's the trio themselves that are the stars.
Scott, Vanessa and Brendan may be best known for their roles on Dancing with the Stars (DWTS), but what you didn't see on the show was the years of hard work and dedication it took to get there. The former Asian Pacific Latin American Dance Champion and New Zealand Latin American Champion, Brendan won the first ever season of the UK's Strictly Come Dancing in 2004, then went on to judge New Zealand's first four seasons of DWTS.
With three consecutive national titles under their professional belts, Scott and Vanessa are the three-time former New Zealand Amateur Latin champions. Scott too spent time in the UK, where him and Brendan spent time teaching and touring, before he came back home, settling in Auckland where he works full time in the industry.
Meanwhile, Vanessa has spent the better part of 20 years teaching dance in Christchurch and honing her skills on the dance floor. "I've been learning as much as I've been teaching, so when the show came up it was amazing timing to then put all that skill from honing the craft through teaching into the show and into performing as well," she says.
Despite encouraging her children to pursue dance, mum Karen never dreamed they would all pursue it as a career, but it's a great pay off for all the years – and expense – of driving them around from competition to competition, the siblings laugh. "Her and dad did rock 'n' roll but they never learned it properly, so it was her wish that we learnt to dance properly because she never did," Vanessa says.
"Mum's gone from DWTS to our brother starting a new reality singing show in the UK, so she moves from TV show to TV show," Scott laughs. "I bet her friends are like 'Oh Karen just does not shut up about her kids'." But they assure me, she was never a 'dance mum'. "She'll be there boots and all enjoying it, but she's never pushed or shoved or been sitting on top of us or watching rehearsals," Vanessa says. "She's just not like that. She's a great support without all the intrusive smothering. She loves it!"
Scott and his partner Hayden Boyce have joined Vanessa in Christchurch, where she remains based, to unwind after the latest season, when we catch up about the experience. The first couple of years of the show, which is now in its eighth season, Vanessa commuted between Christchurch and Auckland for filming, but this year she was paired up with Whanganui-based Glen Osborne, which saw her relocate to the city for the duration.
"So she hasn't been based in Auckland at all during the filming," Scott laughs. "It's had its positives and negatives! She had to learn the pro dancers when she turned up on set on the Saturday; everyone else has done it for two or three days."
"It's certainly a rollercoaster, there's no doubt about it," Vanessa agrees. "What's amazing about it is the creativity, the pressure, the intensity, the relentlessness; it all comes together to be such an amazing experience because it is so short-lived, but it's loaded with every human emotion."
There was something extra special about DWTS 2019; the brotherhood; the men loving men and men supporting men to all do well together, "whether they're crying or whether they're triumphant," Vanessa says. In fact, the whole 2019 cast was an "incredibly supportive bubble", the pair describe. Rather than intense competition, it became about each of those involved genuinely wanting each other to do well. "I don't think we could do this job if we weren't completely committed on every level," Vanessa says. "You have to be in there, boots and all."
But that level of emotional investment comes at a price and that price is how hard it is when you have to leave. Voted off with his dance partner Mai FM Day host K'Lee in week seven after a strong jive that got the pair their first 'eight' in the competition, Scott was able to comfortably say that he felt like he had won anyway. But it's extra tough when you leave after a harder performance, and Vanessa describes her finish in week eight as "a really hard way to end it", despite Scott calling her week three waltz the "dance of the season".
The show rolls around pretty quickly, they agree, and they are both committed to another season if the opportunity arises. "It's (dancing) what I think I'll always do," Vanessa says.
---