---
This is a true story of the enticing allure of the pickled onion. Picture The Picklery at Gordon's as two customers enter…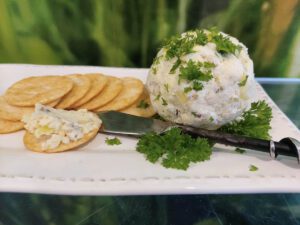 "It's a personal crisis," the man says as he heads to the shelves filled with product.
"We've run out of pickled onions!" He selects a jar of onions and leaves the shop quickly, unscrewing the lid of the jar as he goes.
"He's addicted to them," the man's wife says. "They're so sweet, crisp and tangy and made even more delicious with Gordon's own special vinegar. And of course they do contain high amounts of good probiotics and digestive enzymes."
Gordon's Pickles actually makes two kinds of pickled onions to satisfy that craving – a traditional and a chilli and honey-flavoured variety.
They also sell the raw material for people to pickle their own (the onions are already peeled), because many people have old family recipes, like this one for a Gordon's Cheese Ball.
Gordon's Cheese Ball 
1 cup grated cheese
1 pottle cream cheese
¼ cup chopped walnuts
4 chopped Gordon's "Outrageous" Chilli and Honey flavoured pickled onions
1 lemon, juiced
Ground black pepper
Mix together and form a ball. Roll in chopped parsley
---