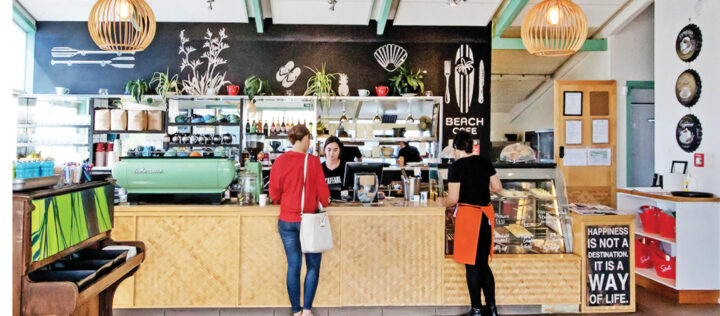 Service with a smile: heading out to the Beach Cafe
Beach Café, by Waimairi Beach, lets you kill a few birds with one stone, so to speak. "Take the dog for a walk, a romantic stroll with your partner and then a couple of wines – perfect," says Manager, Frank Tamati.
Frank and his brother, Mike, recently reopened the Beach Café. They grew up in the eastern suburbs, attending Wainoni Primary and Shirley Boys'. The beachside community is in their veins. After successful careers up north and abroad, they have come home to give back to the community they love.
Dog friendly, with water bowls and treats for pooches, and very family friendly with an enclosed, covered playground and a menu for the littlies, Beach Café brings great food and drinks to the seaside environment Kiwis know so well.
It's a bright, airy space with a décor and feel that reflects the beach, which is a two-minute walk away. It's the perfect place for breakfast before, or after, a stroll or a swim.
"The waffles for kids have gone nuts," Mike says. "Very popular." The brunch menu has something to please everyone. The tapas, small plates, and platters are fantastic for sharing, and a good match with a Squealing Pig wine selection. Walking groups, mums and dads groups, business meetings, and group functions – birthdays and even weddings – are all catered for.
With a bar serving beers, wines, and bubbles, and flexible hours – 9 'til 4 every day, and late Fridays – "it's a great place to have a great feed and a sneaky wine, and just relax," Frank says. Coffees to go, cabinet food, varied menu, or just an ice cream on a lazy Sunday afternoon, Beach Café definitely has service with a smile.
Beach Café, 16 Beach Road, North New Brighton, phone 03-382 8599.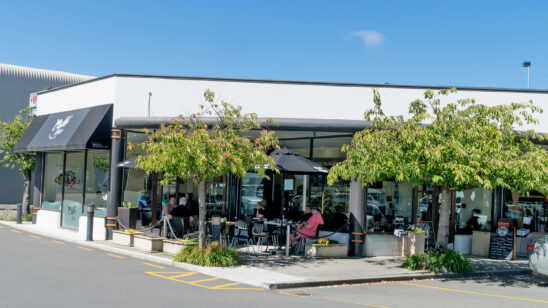 Previous Post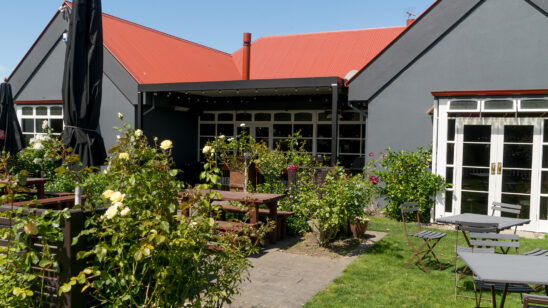 Next Post