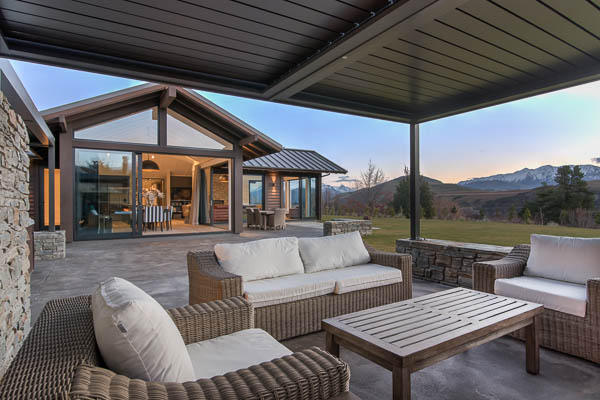 Seize the day… in the great outdoors!: Louvre Solutions
---
Winter is here! Which means crisp, cool, short days and long nights spent inside. Although, do they have to be?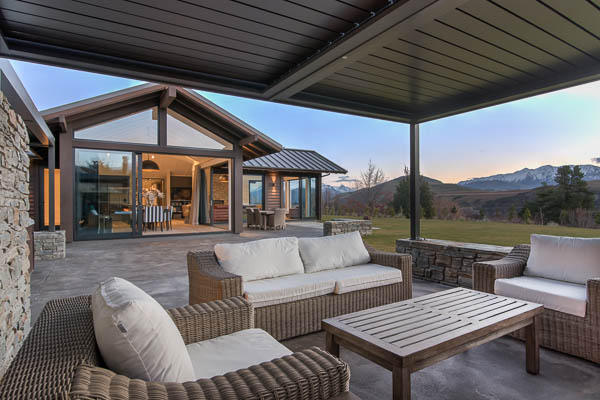 The cosy days of autumn have quickly shifted to winter, which seems to bring us all indoors. Our living space contracts to the area within our warm homes. But does it have to? Even in the cold of winter, Louvre Solutions can create an expansive outdoor space that can be enjoyed all year long.
Now is the perfect time to plan for expanding your living space by allowing Louvre Solutions to create a stylishly comfortable oasis for you and your family. Louvre Solutions' roof systems are fully customisable with heating, lighting and ventilation, as well as offering integrated pull-down side screens. Each roof comes standard with an integrated rain sensor, which allows the roof to close automatically in the rain.
Entertaining at home has never been easier and Canterbury-based Louvre Solutions, owned and operated by Craig Rogers, knows how to create the perfect outdoor space. Whether entertaining, relaxing, or simply expanding your indoor area, Louvre Solutions can bring your ultimate outdoor environment to fruition. The louvres move at your command to allow full sunshine, to filter shade or to provide solid rain protection.
Louvre Solutions' louvre systems are manufactured with quality elements, precision engineering and aesthetic options to realize your vision of the ultimate outdoor space. The patio louvre system is strong and conforms to nearly all wind and snow load requirements. The louvres integrate flawlessly into any architectural style. Louvre Solutions manufactures its louvres from extruded aluminium, which offers greater durability than traditional patio covers. Unlike plastic or fabric, these components will outperform in heat, wind and rain.
"When we started out, these premium products were prohibitively expensive and reserved for the elite. Even with ongoing improvements and advancements in technology to our products, we are able to offer Louvre Solutions at an affordable price to a wider market. We are now able to be accessible to markets from entry-level properties to very high-end spec homes," Craig explains.
The benefits of a louvre roof are many, ranging from aesthetic to practical. They are a brilliant addition to a home that can be proactively planned as part of the design/build process or can be retrofitted once the need is identified post construction. With more than 14 years in the industry, Louvre Solutions' reputation has been built on a solid foundation.
Craig and his team pride themselves on their burgeoning portfolio of repeat and referred business generated through word of mouth, independent builders, architects, landscape architects and building companies. Louvre Solutions manufactures its products at its Canterbury-based factory. A louvre roof can be ready for installation within four to six weeks, making today the perfect time to order yours to ensure winter outdoor enjoyment and intelligent preparation for spring.
Visit www.louvresolutions.co.nz for more information or contact Craig on 022 735 6286.
---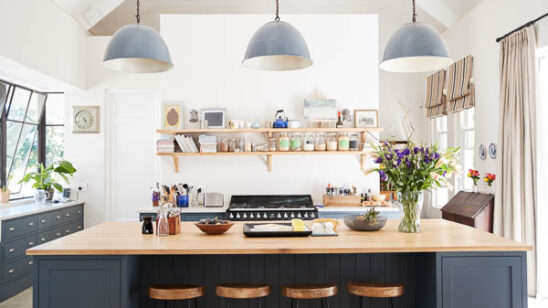 Previous Post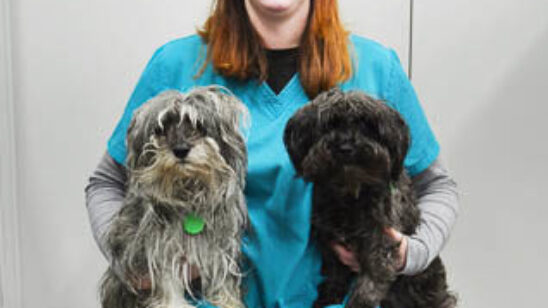 Next Post