---
Given the chance to rummage through the bathroom cabinets of international celebrities like Sam Smith, Cara Delevingne, Georgia May Jagger and Elle Macpherson , you'll spot the green labels of Antipodes.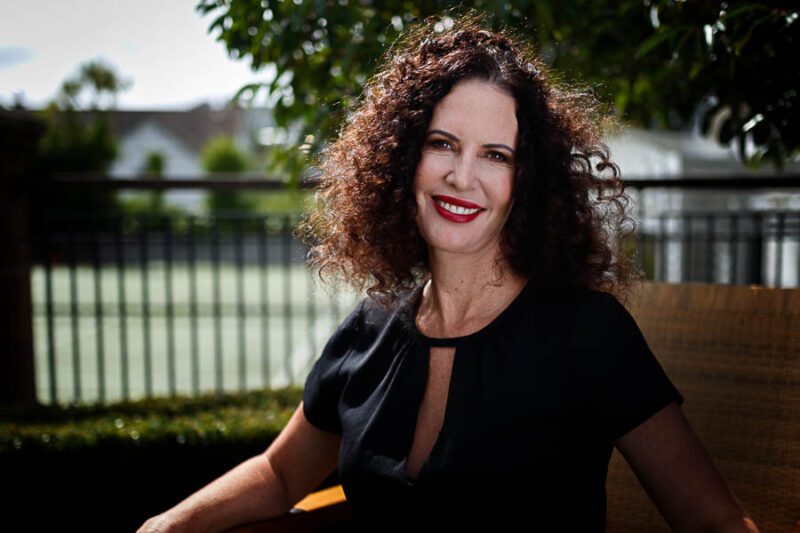 Despite the fact that this green beauty brand is now sold in more than 20 countries and continues to win multiple beauty and health industry awards for performance, the Antipodes story began right here in Canterbury where she grew up.
Armed with a University of Canterbury science degree she wasn't sure what to do with, Elizabeth headed off to New York, before taking on a gig teaching Australasian surgeons how to use ground-breaking laparoscopic equipment. But it was the difficulty finding a natural product range that would work for her own dry and sensitive skin that resulted in the launch of Antipodes in Elizabeth's kitchen.
Metropol catches up with Antipodes company director and founder Elizabeth Barbalich about the science of skincare.
What attracted you to the beauty products industry?
I saw a need in the market for a cool, avant garde, niche brand that elevated natural skincare to the next level. In my invitation to women to make a positive health choice by converting to natural skincare from their conventional brand, I wanted to offer them the familiarity of similar textures and levels of hydration.
I found the natural brands available at the time didn't do enough to maximise hydration for my own dry skin. The natural brands that I'd experienced simply weren't hydrating enough. So I invested a lot of time and care in replicating a velvety texture.
But I also wanted to offer them the courage of my convictions. I knew scientific proof of performance would be key in a market starting to fill with natural skincare. How could we stand out from the crowd with so much 'greenwashed' marketing?
I wanted consumers to be able to see past the hype to the black and white results of our independent, third-party scientific investigations – so they could rely on a scientist's findings and really trust that Antipodes can work to improve your skin's appearance.
The key to the brand's success is our devotees around the world. Any number of people might try a brand after being attracted to something that may appeal like its packaging. But you will only buy a brand again and stay loyal to it if you find that it's skincare that performs for you. The anecdotal support and testimonials we receive every day, as well as the huge results we get on our scientific and clinical testing, spurs us on.
---
How big is the company now?
We have just over 40 staff, but we are constantly expanding so that number will rise. Some staff are based in our key markets – Australia and the United Kingdom – and we'll soon be bringing on board a business development specialist in Japan.
---
The company was the forerunner of the vegan beauty boom. Why was this such an important consideration for you?
I'm vegan, so this is a cause close to my heart. I looked at trends in natural healthcare and lifestyle and I saw that vegan skincare was going to be big, so I got to work to make sure we could give consumers what they wanted – certified vegan products.
Our vegan and vegetarian products are all certified by the Vegetarian Society of the United Kingdom, the oldest and most respected vegetarian organisation in the world.
It's great to see more people embrace the vegan lifestyle and more brands catering to them. This lifestyle is wonderful for health and wellbeing – my diet helps give me the energy to keep up with my demanding schedule.
---
How does your daily beauty regime look?
Always start with perfectly clean skin. Grapeseed Butter Cleanser followed by Hallelujah Lime & Patchouli Cleanser gives a great double cleanse and doesn't dry or irritate my sensitive skin. I follow that with Divine Face Oil Rosehip & Avocado Oil, then Kiwi Seed Gold Luminous Eye Cream and Vanilla Pod Hydrating Day Cream. My look is finished with Skin-Brightening Mineral Foundation and Moisture-Boost Natural Lipstick in Dusky Sound Pink.
---
What should we be thinking about in terms of skincare as we head into summer?
Refresh your skin before summer begins. Reincarnation Pure Facial Polish & Exfoliator removes lifeless skin while replenishing vital nutrients. With a creamy, moisturising base of antioxidant-rich avocado and jojoba bean oils, combined with calendula and carrot seed extract, it reveals clear and revitalised facial skin.
Next, sun protection. Immortal SPF 15 Skin-Brightening Face and Body Moisturiser is a natural alternative to chemical sunscreens. It can allow you sun exposure of up to 15 times your normal burn time, utilising the natural sun care of raspberry seed oil.
Finally, pollution protection. As we're travelling and going outside more when the weather is warmer, our exposure to harmful pollutants increases. Blessing Anti-Pollution Light Face Serum provides a daily natural barrier against pollution particles and is scientifically shown* to inhibit oxidative stress in-vitro by up to 52 percent.
Finally, restore your skin after exposure to the elements with Avocado Pear Nourishing Night Cream. Native New Zealand manuka honey draws moisture to your skin to help bring a truly ageless visage.
Revolutionary Vinanza Grape is a potent antioxidant extract from Marlborough sauvignon blanc grape seeds to help neutralise the effects of free radical damage that can lead to premature ageing.
It's also scientifically shown to stimulate synthesis of collagen production in human cells by up to 92 percent**.
---
What do the next 12 months have in store for you?
We have some ambitious plans in place – new markets, new products and new projects. We're working from a brand new premises in Ghuznee Street in Wellington, which means our team can gather and collaborate much more easily.
Our newly refurbished, heritage building gives us everything we need to put our big ideas into action – plenty of natural light, a skin lab for training and discovery, spaces for innovation, a living wall of plants for pure air, and a beautifully designed kitchen and bar in the basement, where the entire staff gathers to enjoy vegan lunches together.
*Trinity Bioactives: In-vitro Investigation into the Antioxidant Effects (Production of Superoxide) of Test Products at 0.10% by Activated Macrophage Cells After One-Hour Exposure. March 2018
** Trinity Bioactives: Independent Blind Study In-Vitro Scientific Investigation into the Effects of Antipodes Products on the Production of Type I Collagen in Human Skin Fibroblast Cells in Culture, Concentrations Between 0.02 and 0.200 mg/ml, 48 hours (2009)
---