---
Keeping the kids entertained can be a trying task at the best of times – let alone when the school holidays roll around with a two-plus week stretch of entertaining to be done. Here are Metropol's pick of ideas for things to do with your school-aged sweethearts these upcoming school holidays.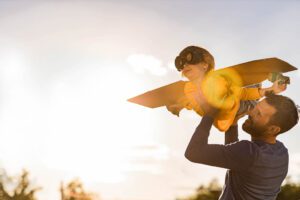 LOCAL LIBRARIES
Every parent knows public libraries are a magical place full of free events, activities and excitement (and not just for kids, actually). Beyond the plethora of fantastic books, there is music, live storytelling, holiday programmes and games at most libraries – just waiting to be discovered. Check out christchurchlibraries.com for your local options.
HOLIDAY PROGRAMMES
There is an array of school holiday programmes on offer. Perhaps your young one has a hobby they would like to finesse, or an older teen/young adult has some career aspirations they want to gain some insight into. From mountain biking to graphic design, photography and adventure activities – a quick Google reveals options a-plenty (but you might want to get in quick).
ACTIVITY CALENDARS
Why not get the kids on board to help plan out the break? Ask them what they would like to do these holidays, and then work out what ideas are achievable and when they can happen. Then, list them on a calendar so they can see what is on the agenda. They could even earn the more special occasions like a tram ride or trip to Orana Wildlife Park by doing extra chores, or modelling certain behaviours.
SHARING THE LOVE
Arrange play dates for your kids, and host their friends in return. This way, you can share the childcare with other parents, while also outsourcing the entertainment to the littlies themselves. Kids can play for hours, using just their imaginations – so with their powers combined, they have the fun all covered off!
HOME HOBBIES
There is plenty of fun to be had at home. From baking to playing games, doing puzzles and getting creative with arts and crafts – the options are as endless as your child's imagination. Why not build a hut to watch a movie in, turn the recycling into a new invention or get messy with some paint? If you're stuck for ideas, Pinterest has you well and truly covered!
VOLUNTEERING IS CARING
Why not teach your child about community by signing up to volunteer at local organisations – this could be helping out at an animal shelter, cleaning up at an early childcare centre or park, or simply helping out neighbours with household chores and tasks. This not only keeps them busy, but gives them the gift of giving back, too.
---