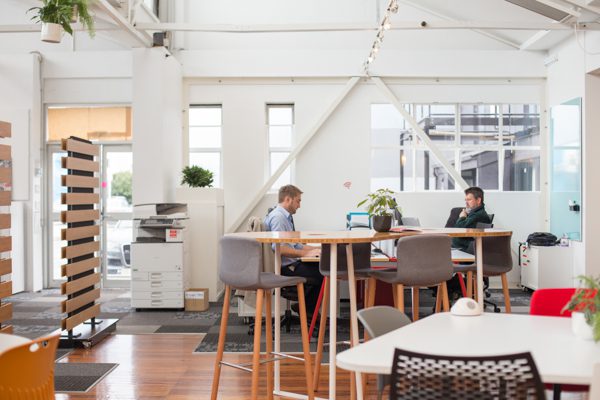 Savvy shared spaces: fourteen awesome places to co-work in Christchurch
Christchurch is embracing the burgeoning international trend of co-working, with savvy businesses snapping up shared spaces throughout the city. Whether you're a freelancer, entrepreneur, start-up or community group, the clever co-working concept is creative Christchurch at its best.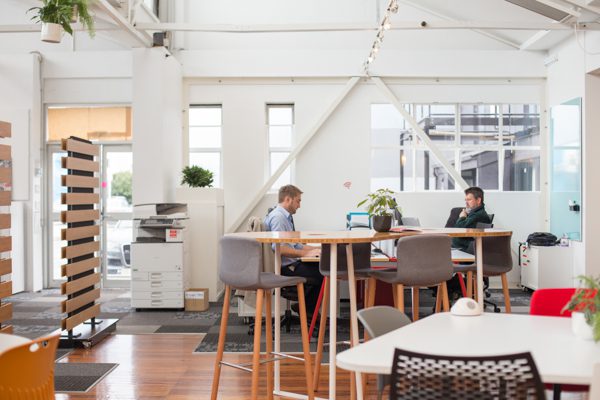 Evil Genius Bar & Lair
Unit B, 1091 Ferry Road
Described as a café, bar and co-working space for 'outcasts, geniuses, mavericks and misanthropes looking for a cool spot to work, eat and drink… not necessarily in that order'.
Regus
6 Hazeldean Road Addington and Awly Building, 287-293 Durham Street
A statement office, friendly coworking space to hire, a buzzing business lounge and meeting rooms with all mod cons – it's all here to rent between these two innovative spaces.
ARGO
215 Marine Parade, New Brighton
'An ecosystem of passionate and driven professionals', offering desks, an event space, meeting room, parking, in-house events and networking, with beach views and surfboard storage!
Christchurch Community House
301 Tuam St, Christchurch Central
Run by a group of non-profit organisations committed to modelling a strong, connected community, there's 'hot desking' for community groups, and a range of tenancy options and bookable rooms.
C-Lab
270 St Asaph St, Christchurch Central
Desks and meeting rooms for freelancers, entrepreneurs and start-ups in the vibrant Boxed Quarter laneways, it even has a roof-top balcony.
EPIC
76/106 Manchester St, Christchurch Central
A hub of high-tech digital collaboration for some of New Zealand's brightest high-tech companies, it has meeting rooms, event spaces, a co-working lounge and hosts interesting speakers every week.
The Boardroom
10 Wakefield Ave, Sumner
A shared space for remote-working Sumner residents, it's located above the local surf shop, with six permanent desks and one hot desk, available between 9am and 5pm.
GreenHouse
146 Lichfield St, Christchurch Central
An innovation hub for start-ups, scale-ups and small businesses with 40 desks, meeting rooms and an open event space for up to 100, offering tailored support, programmes and events.
Awesome HQ
192 St Asaph St, Christchurch Central
Provided by the Ministry of Awesome, this co-working space is designed to support start-ups, freelancers, small businesses and individuals.
Phillipstown Community Hub
39 Nursery Rd, Phillipstown
Made up of groups working towards developing a more inclusive community, it has three community lounges and several office spaces.
The Collect
Suite 1, Level 1, 185 Manchester St
Offering desks and meeting rooms, its founders wanted to create a home for freelancers, start-ups and entrepreneurs to 'create a diverse community where our workspace continually inspires us'.
XCHC
376 Wilsons Rd, Waltham
Providing spaces to produce, showcase and share creative works, there's an onsite licensed café and bar, exhibition and event space, and a loft apartment for visitors and artists in residence.
BizDojo
4 Ash Street, Christchurch Central
There are 150 desks, three meeting rooms and an open event space. Marketed as 'more than just a desk', insightful people and programmes are on hand to help businesses grow.
community101
111 Cashel St, Christchurch Central
A free co-working space at BNZ in the CBD offering flexible hot-desks and meeting rooms, available for anyone during business hours.