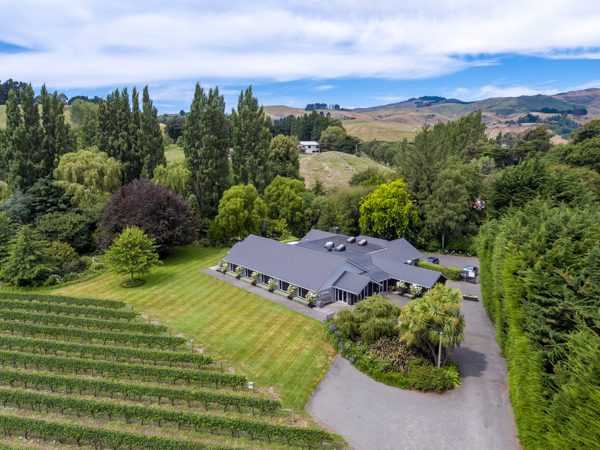 Exquisitely romantic: weddings at The Vineyard at Rossendale
The Vineyard at Rossendale is an exquisitely romantic wedding venue, created especially for the occasion. The ambience and space, flexibility and flow, are unsurpassed for a perfect day.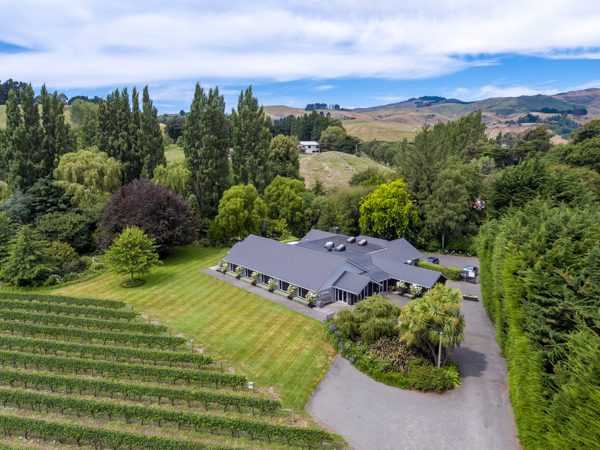 Floor to ceiling windows form a vista through 10 acres of pinot noir grapes. With room for up to 200, the functional floorplan allows the bridal table to be seen from all angles. There's a vineyard-themed bar, and a dance floor wing draped in fairy lighting. This leads to an intimate lounge retreat and bridal room with spacious ensuite and separate entrance. The neutral interior, exuding warmth, can take on any theme. Two foyers provide grand entrances – further enhancing the stunning approach through the grapevines.
With more than 18 years' experience here, Graham and Liz Jones are the attentive, adaptable hosts on both the day itself and the important lead up. Catering by on-site chefs is top class – with Rossendale's wines a luxurious complement.