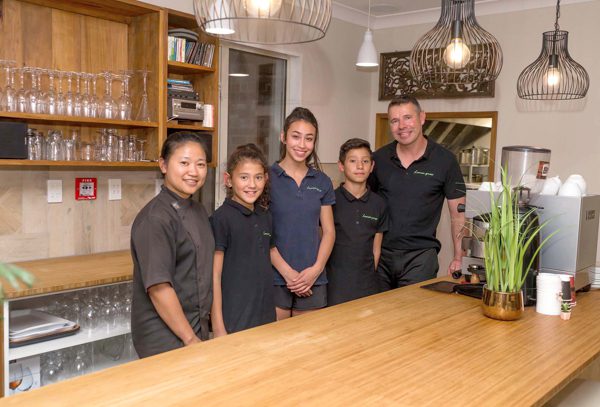 A unique family business: Lemongrass is a lovely little Thai restaurant in a hazelnut orchard (and how cool is that?!)
Everything about Lemongrass is unique. It's a Thai restaurant, located off the beaten track, in a hazelnut orchard north of Rangiora.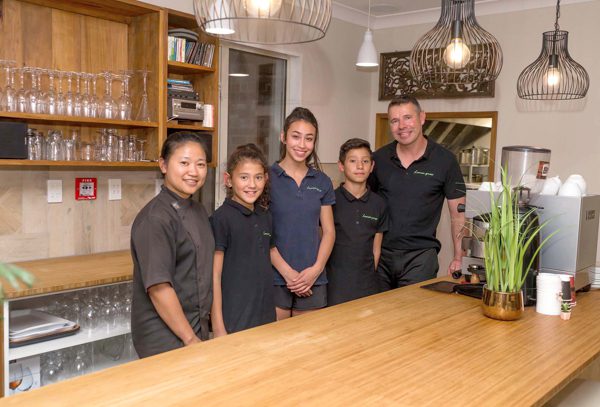 It is the true definition of a family business. Sriamorn Reavill and husband Paul bought the Loburn property and house, later building the restaurant onto their home. At Lemongrass you are likely to be waited on by Aaron, 11, or be joined at your table by head chef Sriamorn for a chat.
The children play a part in the restaurant. It's their business, too. Chelsy, 9, is usually in the kitchen helping mum. She cooks a mean stir fry and makes great spring rolls. Aaron and family friend, Liv, who is 15 and whose mum Shirley also works in the kitchen, often take care of front of house. They are confident and knowledgeable of food preparation, the menu and the foundations of good customer service. In addition to their schooling and sports achievements, they work together the create a friendly, relaxed atmosphere, amazing food and a thoroughly enjoyable experience. Paul, too regularly chips in in the kitchen.
There is al fresco dining, or between courses take a stroll in the orchard and relax in the country silence. The food is spectacular, everything you expect Thai cuisine to be – bold flavours, aromatic delights, contrasts of texture and colour, all with a spicy kick.
You must make a booking at Lemongrass. It's so relaxed that if there are no bookings, it probably won't be open. When it is, the drive is more than worth it. For bookings phone 03-310-3102.