---
Most people will experience a headache at some point in their life. Not all headaches are the same as they can range in severity, frequency and cause. Headache disorders may significantly impact a person's ability to function and reduce their overall quality of life. Correctly differentiating between headaches and types of migraine headache can lead to faster, more effective treatment.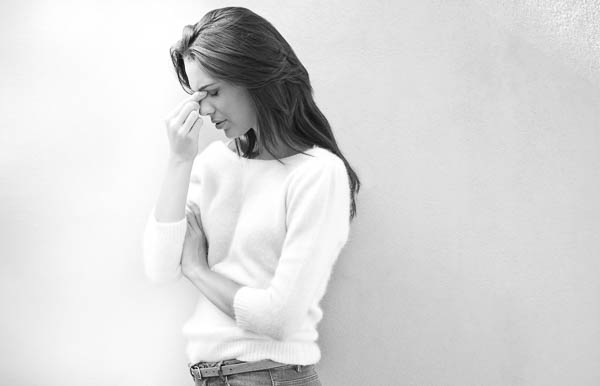 So what is the difference between a headache and a migraine? Headaches are unpleasant pains in the head that can cause pressure and aching. The pain can range from mild to severe and they usually occur on both sides of the head. The most common type of headache is a tension headache that can be caused by triggers such as stress, muscle strain and anxiety.
Migraine headaches are intense and severe and often have other symptoms in addition to head pain. These additional symptoms include nausea and vomiting, seeing spots or flashing lights, sensitivity to light and/or sound and temporary vision loss. Migraine headaches typically affect only one side of the head, but can be on both sides and some people may experience pain so severe they need to seek emergency care.
No matter how long they last, migraines can be exhausting and debilitating. People should consider speaking with a healthcare professional if they experience frequent headaches or migraines that interfere with the way they live their lives.
The team at Muscle People Physiotherapy in Christchurch are experts at treating both migraines and headaches. Laurie Moore, Director and Senior Physiotherapist at Muscle People, says advanced techniques based on the latest research can significantly alleviate or remove pain altogether and techniques to use at home can be taught so that patients can find relief between treatments. The approach at Muscle People does not involve manipulating or cracking the neck. Instead the appropriate spinal segments are gently stressed in a smooth, sustained manner.
With decades of experience between them, Laurie and Senior Physiotherapists Clare, Naomi and Jaclyn are extremely knowledgeable in assessing and managing the upper cervical (neck) spine for headache and migraine conditions. They have all trained in Australia in the 'Watson Headache Approach', a method of examining the small movements of the top of the cervical spine. An internationally recognised approach for diagnostic accuracy and for reducing pain for headache and migraine conditions, it can reduce the amount of medication taken, or remove the need for it altogether.
For more information on Muscle People's Migraine and Headache clinics, as well as the general physiotherapy services, visit www.musclepeople.co.nz or phone 03 360 3606. The team would be happy to talk to you any time.
---