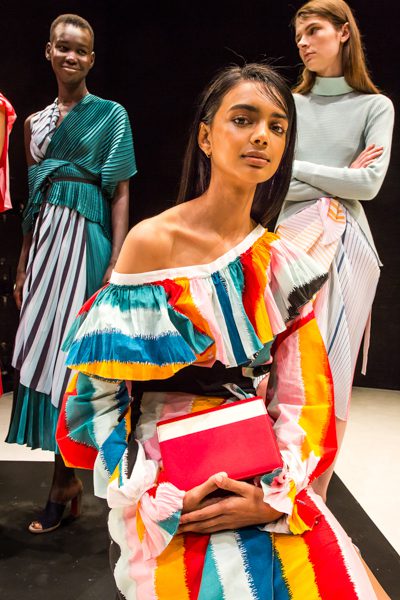 Over the rainbow: transform your wardrobe with this multi-colour trend
It's that time of the year when our wardrobes begin the transition from summer's gloriously bold and beautiful primary colours, to the navys, greys and deep burgundys that make up most of our outfits from March through to May.
But if you want to buck this trend, there's certainly the scope this season – a kaleidoscope to be precise.
Yes designers the world over have come to the party with bright, uplifting, colourful clothes that bring sunshine and happiness to the winter months.
The influence of abstract art and an expression of creative freedom, there is something for everyone when it comes to this creative collaboration.
This is your chance to put your brightest foot forward and get clever with colour. Check out our mood board to find out what lies over the rainbow when it comes to this stylish trend setter.