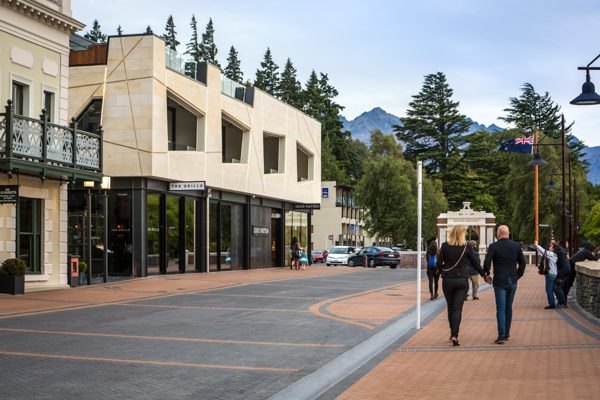 Queenstown's exciting new addition: Wyatt+Gray Architects project Eichardt's II
The newest addition to the Eichardt's building family has been shortlisted for a prestigious architecture award.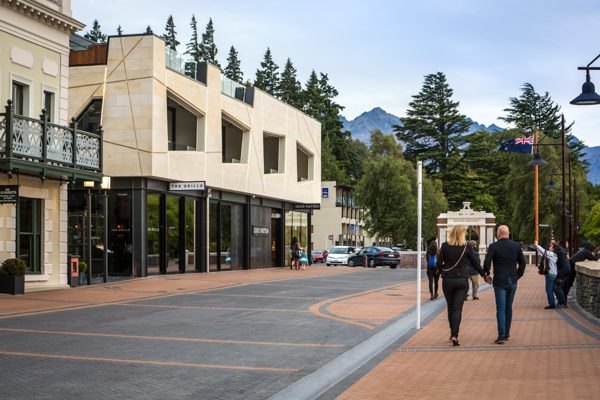 Eichardt's II was designed by Michael Wyatt of Wyatt+Gray Architects to have a simpatico relationship with its neighbour, Eichardt's Private Hotel, with a seamless connection at the upper and lower levels.
Along Marine Parade, the historic 1860's facade of the Eichardt's Private Hotel is flat, square ended and rectangular in profile, with plastered schist stone, with the new building mirroring its profile, with Oamaru stone masonry.
The set of two neatly square off the mall to Church Street block; one with a neoclassical texture, the other more contemporary. "Earlier versions of the design were encouraged to mimic the original," Michael says.
"This is an important addition to Queenstown's townscape and the design demonstrates that with sensitivity old and new can be happy bedfellows."
Amalgamated Builders Limited was the builder of the Eichardt's II project. "ABL was very pleased to have won the base build contract on this prestigious project and then go on to negotiate the fitouts of the shops, restaurants, commercial spaces and hotel rooms," ABL Managing Director Richard Johnson says.
"The site which was on the waterfront and had buildings occupying 100 percent of the site area made building very difficult, creating many logistical issues which needed to be overcome. This was successfully completed with team work from our suppliers, subcontractors and the consultant team. All in all a project for all to be proud of."
Eichardt's II has been shortlisted for a New Zealand Institute of Architects award, Southern Branch, in Dunedin on 8 June.