---
A recent Apple update is being touted as big news for consumers, who can now opt out of brands using their data. It's just the latest move by the tech giant to give users more protection for their ever valuable data, and is being labelled as "seismic" for consumers and digital media alike.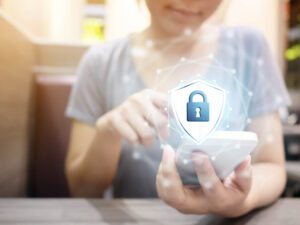 The iOS 14 update – which powers iPhones – allows users to control how they share their data, as well as who and what they share their data with.
With the change, iPhone users will need to be asked by apps – like Facebook, Instagram and Twitter – for permission to share their data.
They will see a pop-up window in each app to warn if their data is being tracked for advertising purposes, and give them the option to opt in – or out – of this practice.
Such data tracking has come under fire for ethical reasons, and been linked to election interference and spreading controversial conspiracy theories and misinformation, as outlined in hit Netflix documentary, The Social Dilemma.
It is also the foundation of digital media models which connects advertisers to consumers based on personal data like age, location, gender, interests and other insights. Such insights are often collected when signing up to and using an app.
An article from CNBC labels the move "seismic".
"Apple is making a huge change to settings on users' iPhones in the name of privacy, and it will fundamentally change the way apps track your data in order to create targeted ads," says the article.
An article on the same topic, on Digitalmarketer.com, says the change is "ground-breaking."
"While most people, consumers and tech giants alike, would agree that an increase and focus on personal data security is a good thing, it does have a very massive effect on one thing in particular: advertisement personalisation.
"Simply put, it could be harder for advertisers to reach their target audience like they do. That means online advertising, at least to iOS devices, could become significantly less effective."
---