---
Low interest rates, retiring baby boomers, returning expats, migration and growing business confidence as New Zealand remains Covid-19-free is contributing to a "cautiously optimistic" Canterbury business community, according to LINK Business Brokers' latest market update.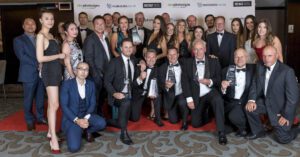 LINK Christchurch Sales Manager Katherine Shepherd says local Canterbury businesses have found themselves in a better position than they were twelve months ago, despite the uncertainty and fear experienced during the Covid-19 lockdown.
In fact, the company recorded the busiest year in its 24 year history to October 2020.
LINK also had a clean sweep at the latest REINZ awards – winning all available business brokerage industry awards. The Christchurch office won Small Business Brokerage of the Year.
So what's fuelling the activity? Key indicators include: Low interest rates; government policy creating potential for more focus on business lending; baby boomers retiring and selling up; returning expats looking for small business ventures over employment, and business confidence building the longer we remain Covid-19 free.
Other factors include: Migration (especially to the South Island); the lack of a Capital Gains Tax, and a growing attitude to the security building equity by running your own business can bring.
Katherine says New Zealand is very much the envy of the world at the moment.
"If you are looking to sell up and retire or buy that perfect business, 2021 could just be the year to make it happen."
---