---
Pandemic-induced closed restaurants meant casting the net wider for Christchurch's Oceans North Seafood, which quickly whipped up an online ordering and home delivery service for Kiwi foodies and families keen to join the ilk of the country's top chefs and restaurants.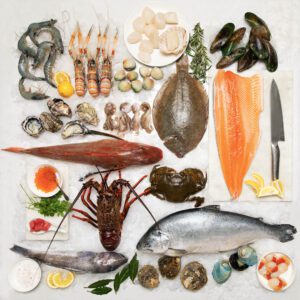 A long-time preferred wholesaler for premium and sustainably sourced seafood from around the South Pacific, Oceans North Seafood made a quick pivot after Covid-19 saw eateries around the country close their doors during lockdown.
Now, the 100 percent family owned and operated business' retail offerings are as fresh as its seafood products.
"From Fiordland and the Southern Alps, through Kaikoura to the Chatham Islands and New Caledonia, we cast our net far and wide to bring the freshest tasting and most sought-after varieties of seafood," says Bruce Keenan, who bought the business with his wife, Lisa, in 2016.
The new online marketplace offers customers transparency and comfort in knowing where their food comes from because sustainability is a core value for the Keenans.
"New Zealanders love sea food and we love serving the Kiwi taste for our ocean's bounty. But without proper protections, future generations may not have the luxury of dining out on this precious — internationally recognised — resource."
"Quality assurance for Oceans North Seafood is not just about freshness and taste — it's also about quality of life and environment. That's why we source our diverse range of seafood from companies that safeguard marine habitats through sustainable fishing practices, adherence to strict national quota rules and conservation efforts."

On that note, Bruce recommends getting in quick for the upcoming Bluff Oyster season!
---