---
We've all had a lot of time to reflect over this last year and consider what's really important. Without the ability to plan for traditional luxuries like international holidays, instead many of us have focused our attention on the quieter luxuries of home.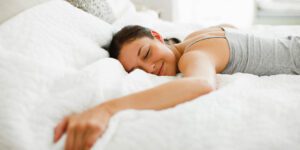 All the stress and the uncertainty of the pandemic have really highlighted the need to reassess our priorities," says David from Dreamwool Beds. "We invest so much in our diet and our exercise, and then undo all that good work by neglecting our sleep."
It can be challenging to encourage people to invest in getting the best sleep because, unlike your newly remodelled kitchen, your bed is a luxury that only you know about.
But, as David says, it could be the most important investment you make in your health and well-being.
"Getting a deep and restful sleep is what enables us to make the most of our waking hours."
With nearly a century in the market, Dreamwool's incomparable New Zealand craftsmanship focuses on all- natural materials for optimum comfort and luxury. Layers of breathable, South Island Merino wool are complemented with 100 percent natural, conforming charcoal-infused latex, customisable pocket springs and delicate micro coils for the perfect firmness and fit.
While the rest of us were losing sleep over the pandemic, David and his team have been busy upgrading the entire Dreamwool range to include
25 percent more Merino wool, 30 percent more natural latex in the Pocketspring range and double the number of micro coils.
"The pandemic has allowed us all to refocus on what's really important and change our spending habits accordingly. For many of us, that has meant a realisation that the easiest way to positively impact our quality of life is the best night's sleep."
Invest in the most luxurious sleep of a lifetime with the quality and craftsmanship of Dreamwool. As David says: "It's an investment that will pay off every morning of your life."
Visit Dreamwool Beds at 96 Disraeli Street, Sydenham, phone (03) 343 5105 or check them out online.
---