---
They say that money can't buy happiness, but how about a Samsung 98-inch 8K television instead? Sounds good? Then be prepared to part with around $80,000 for that slice of cutting-edge happiness.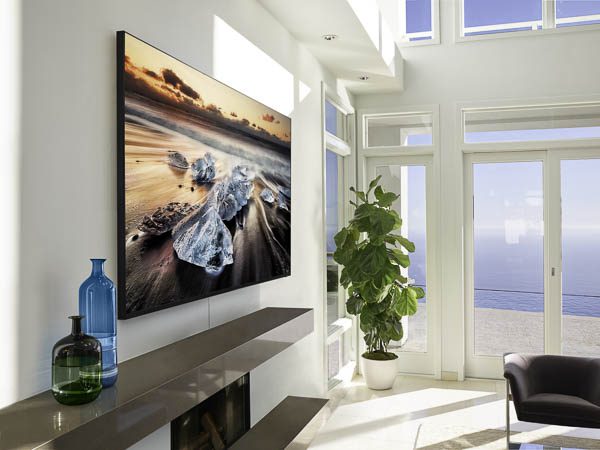 Samsung is spearheading the launch of 8K technology in New Zealand with its ultra-premium Q900 QLED 8K range, available in stores now.
While many homes are still entering the 4K TV market, the demand for larger screens and an even better quality image is on the rise. 8K resolution actually features four times the pixels of a 4K UHD TV and 16 times more than a full HD TV.
The technology for streaming native 8K content isn't available in New Zealand as yet, but in this fast- moving industry it won't be long. Japan has already launched an 8K channel for the Rugby World Cup. But that's not to say your current viewing won't look any better on an 8K TV, because it does and the difference is bigger than you might think due to huge advances in upscaling AI.
Let's take a look at the theory involved without breaking out too many initialisms and formulas. It's commonly believed that the best 4K screen is the Sony BVM-X300, a 30-inch 4K mastering monitor that carries 156 pixels per inch, producing an almost flawless 4K image. Now take that same image and put it on a 55-inch 4K TV and the pixel density drops to 81ppi, on a 98-inch TV and it takes a dive to 45ppi. In a nutshell, that 4K image no longer looks like 4K.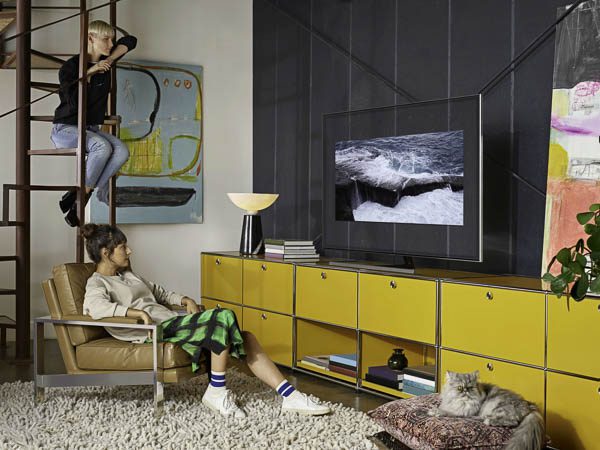 So as the screen size gets larger we find ourselves needing more pixels per inch to display these ultra-high-definition images as they are meant to be seen. Our eyes and brain are clever enough so that when they see gaps in information they compensate to make things seem more natural. This is where 8K comes to the fore. To put an 8K TV into perspective, imagine 16 4K TVs in a 4×4 grid, now imagine condensing them all down to the size of one big-screen TV. You are left with a massive pixel density with fewer gaps in the information being displayed. Fewer gaps means our eyes and brains need to do less work and the picture seems more natural to us.
Ranging in sizes and price from the 65-inch at $10,999 to the enormous 98-inch at $79,999, the Samsung Q900 QLED 8K range will be the drooling point of any gathering, but needn't be an eyesore when not in use due to their ability to blend in with the wall they are on or function as a piece of art.
Whether they are within your budget or not, head into your nearest Samsung TV stockist and take a look at the wonderment you are missing out on.
---