---
Marjorie and Peter's first new car was a little blue 1958 Standard 10, which they carefully ran in, driving just 30mph. Then came a Zephyr, one of only two red ones in the South Island, which caused quite a sensation in their small South Otago town. How times have changed!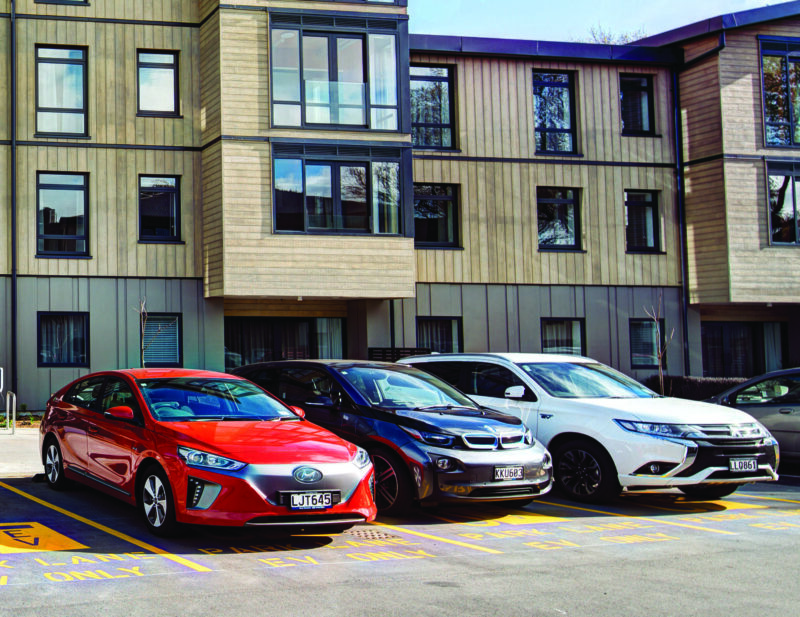 For many Kiwis, cars offer independence and fun. When Peter and Marjorie moved into a Christchurch retirement community, they were understandably nervous about giving up their beloved car. Electric vehicles are provided free for residents at Living Well Park Lane, but having never driven one before, they kept their own for three months. After a test run around the carpark, they soon realised how easy electric cars are to drive and they were hooked!
The benefits were obvious. Residents don't have a car depreciating each year and there are no maintenance costs, insurance premiums, garaging fees and cleaning every Saturday! No more costly petrol either. You just plug in and it's topped up. Brilliant! "We've never driven such expensive cars. It's great having heated seats," says Peter.
Living Well Park Lane is wanting to create a more sustainable retirement community model with a reduced carbon footprint, so they provide electric cars free for residents to use. Fewer garages means more space for gardens, fruit trees, bowling greens, entertainment areas and an indoor pool complex. The fleet includes a BMW i3, Hyundai Ionics, and a Hybrid Mitsubishi Outlander 4WD.
Take a look at www.livingwellparklane.co.nz.
---