---
The Skin Rejuvenation Clinic is a small business run by two local Christchurch women that has been going for more than 15 years.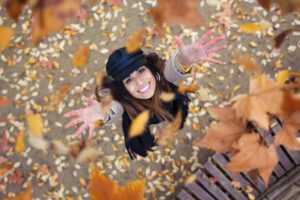 Dr Brigid Lee and Denise Prosser have worked tirelessly to provide Cantabrians with the safest, cutting edge anti-aging treatments available worldwide.
It is their passion for helping their clients to get the best results possible that has set them up as the destination for skin rejuvenation procedures in Christchurch.
Unlike other beauty businesses that have seen their clients attempting to 'give it a go' at home during lockdown, that isn't possible with the medical level of treatments done at the Skin Rejuvenation Clinic!
What are clients desperately waiting for?
Cooltech – a treatment that targets unwanted bulges by using cryolipolysis (using cold to kill fat cells). Great for mummy tummies, back fat, inner and outer thigh bulges – helpful with wobbly bits that have turned up during lockdown.
Ulthera – this treatment uses the power of microfocused ultrasound to tighten the lower face and neck areas, also great around the eyes. FDA approved as a non-surgical facelift.
Injectables – Botulinum Toxin (Botox® or Dysport®) is used to relax facial muscles, thereby reducing wrinkles on the face. Dermal fillers are a nonpermanent, naturally occurring substance, that can lift and fill where there is volume loss on the face (such as sagging cheeks, lips and under eye areas).
"Now that we are in Level 2, hopefully life is returning to normality. Stay safe and support local!" from Dr Brigid and Denise.
---