---
We've been through a lot. And Christchurch more than most. As the times remain uncertain and, yes, unprecedented – it's hard not to feel unsettled, and sometimes even harder to find a bright side to look on. Yet evidence shows optimistic people are less stressed, healthier and can even live longer – so we've compiled our top tips for staying positive when it feels a little impossible.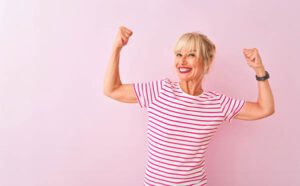 Eat your way to good sleep
Being well rested improves mood and health. In her new book, Happy Gut, Happy Mind, nutritional therapist Eve Kalinik makes the case for a diet which helps your body cope with the environmental stresses which interfere with sleep. In other words, stressed people sleep poorly – and then try to energise with unhelpful foods. She suggests caffeine in the morning only, staying away from sugar and alcohol, eating whole foods, and giving yourself at least an hour to wind down before getting under the covers at night.
Say thank you
Research shows a regular gratitude practice – acknowledging the things in your life you're thankful for – sets you up for a happier and more optimistic day as you train your brain to focus on what is going well. New Zealand charity, the Thankfulness Project has the mantra, "thankfulness equals happiness" to show Kiwis how looking for the good in any situation turns your attention away from the not-so-good.
Give meditation a whirl
Don't poo-poo meditation as woo-woo before you've given it a shot. Regarded as a highly effective tool to calm the mind, focus your thinking and let negative thoughts float on by. It can be as simple as downloading an app like Headspace or Insight Timer and listening to a soothing voice guide you through a few minutes of breathing exercises. Mindfulness practices like meditation come highly recommended not only by mental health professionals, but by some of the world's highest achievers like Bill Gates, Ariana Huffington and LeBron James.
Be nice
This includes to yourself. Practicing self-compassion is a key to becoming more resilient, according to psychotherapist Stephanie Maston who wrote a book on the subject. Compassion towards ourselves and others interrupts negative and anxious thought patterns. When you take a moment to stop the spiral, you can even try reading a pre-prepared statement to remind yourself it's going to be okay. Because it is.