---
In New Zealand, small businesses are a big deal. There is, after all, more than 500,000 of them.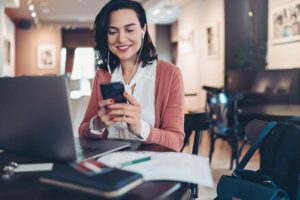 There's a new podcast on the entrepreneurial block that has been designed to support and inspire local small business owners.
'Kiwis in Business' is a melting pot of informal, yet informative interviews by Public Relations specialist Linda Shackelford of Expand PR, who sets out to explore the different personalities, ideas and skillsets of innovative and entrepreneurial Kiwis.
The former journalist is impressed by the calibre of our local businesses.
"However, often smaller businesses go unnoticed and unrecognised or don't know where to start on promoting themselves," Linda says.
"My job is to uncover the inspiring and authentic stories behind business owners and their businesses and help get those stories out to the wider community."
The first five episodes released on Spotify and Google Podcasts attracted positive feedback from listeners and Linda says she's had an influx of emails from small business owners requesting to be interviewed.
"I am using my skills to highlight theirs – something which has turned out to be very fulfilling for both me, and other business owners, especially at this uncertain time when small business owners need all the support and publicity they can get!"
Each week, a new interview with a Kiwi business owner will be released to followers, with supporting content being rolled out on the 'Kiwis in Business' Facebook and Instagram pages.
---