---
More than 63 percent of respondents to a recent survey of Canterbury businesses are reporting significant financial impacts from COVID-19. More than 21 percent are citing moderate impact, with more than 7 percent citing minor impact.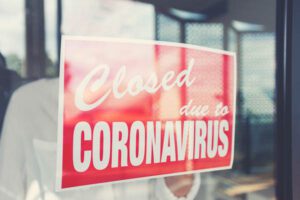 The data was gathered as part of a survey distributed to local businesses last month, during Alert Level 3, by The Canterbury Employers' Chamber of Commerce and ChristchurchNZ.
Looking forward three months, 60 percent of businesses still felt that the cashflow impact will be profound.
Staff numbers too will be affected, with around 30 percent of businesses believing their staffing numbers would have a significant negative impact of more than 25 percent.
Exporters remain more optimistic, with 46 percent responding that there will be no effect on their sales, while 30 percent think the negative effect will be more than 25 percent.
The survey shows that smaller businesses have been more impacted by loss of customers and increased costs, while larger ones have been impacted by supply chain.
Canterbury Employers' Chamber of Commerce Chief Executive Leeann Watson says the results of this survey demonstrate the changing impact during the COVID-19 pandemic.
"All business segments have been affected by cashflow issues.
We have engaged with over 2000 businesses over the last two months through our COVID-19 helpline and over email and 6,000 businesses in on our webinars, and the survey results reinforce what we are seeing – namely the very real need for continued targeted financial support and the need for HR as we continue to see increased needs around support with restructuring, redundancy and resizing for businesses."
---