---
ONE COULD BE CONSIDERED LUCKY WHEN MERCEDES INVITES THEM TO ITS AUCKLAND OFFICE TO TEST DRIVE THE NEW MERCEDES GLS 400D 4MATIC.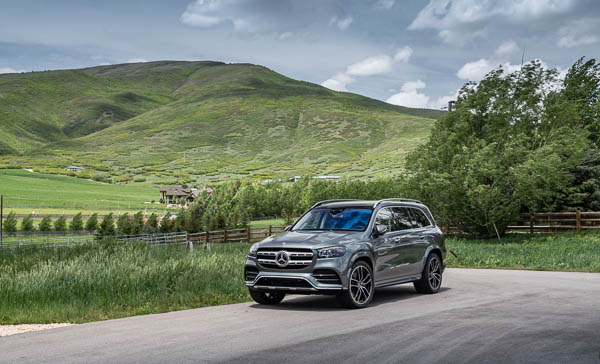 Ushered into to the boardroom, we were given an extensive breakdown of the specifications.
It's a seven-seat SUV with more spin than a very spinny thing! With a 3.0-litre six-cylinder, 243 kW and 700Nm, it also has plenty of power.
The Burmester surround sound system with 13 speakers blows your mind, with 590 watts of sound and ambient internal lighting in 64 shades, beautiful leather interior with oak wood trim and a sunroof for that wonderful open-air breeze.
To be honest, there is a hell of a lot of luxury packed into what doesn't feel like a seven-seater.
Its increased size is more than made up for in the power and handling capabilities, but the increased room makes for a REAL seven-seater, not like most of the tiny rear two seats of other brands.
The test drivers were given the keys to take the vehicle for a drive to The Glass House, the home of Brick Bay Wines in Warkworth, north of Auckland, a stunning restaurant and the gateway to the Brick Bay Sculpture Trail.
With the Mercedes GLS 400D, you simply insert the location into the navigation system and away you go; very easy to use!
It was a hot day, making the seat cooling device with a back massage system a very welcome addition.
That's right, passenger and driver get a back massage by using hand signals, so you can turn this function off and on without losing sight of the road.
After a couple of hours of driving, I felt better than when I got in the car!
It's a very solid drive and you can actually get a variation with an increased suspension if you really want to go hardcore off-road.
The design features vents in the front grille which increases it aerodynamically and it's got a lovely line for such a large SUV.
A standout feature for me was the one button push that folds all rear seats down electronically; and no, it has sensors so it won't squash the kids in case of accidental ignition.
With all rear seats stowed away and loaded to the roof, the capacity reaches 2400 litres; that makes for a whole lot of options.
I said to Jarrod from Mercedes that I could put a mattress in the back and go camping.
He didn't look impressed; the Mercedes GLS 400D is, after all, much too classy for such an endeavour.
It comes in at $166,700 before on road costs which isn't everybody's price point but if you want the ultimate luxury of Mercedes SUV, it's hard to look at anything else.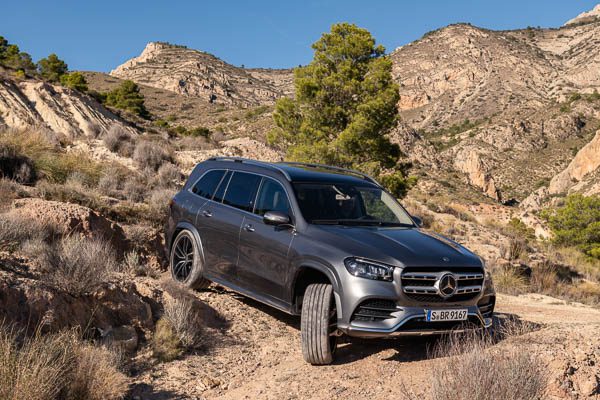 ---